Can I Play My Own Music from Lollipop Baby Camera?


Lollipop offers a range of soothing sounds and lullabies through the built-in sound machine feature. You'll find a selection of 12 different types of music, carefully curated to create a calming and soothing environment for your baby. Our music options include a variety of genres, such as classical music and gentle white noise.
To access these soothing sounds, please follow these simple steps:
Open your Lollipop Baby Camera app.
Tap on the right icon, which will lead you to the sound machine feature.
Once in the sound machine, you can browse and choose from our collection of music.
To customize the duration of the music, simply tap on the countdown icon, allowing you to tailor the experience to your preferences.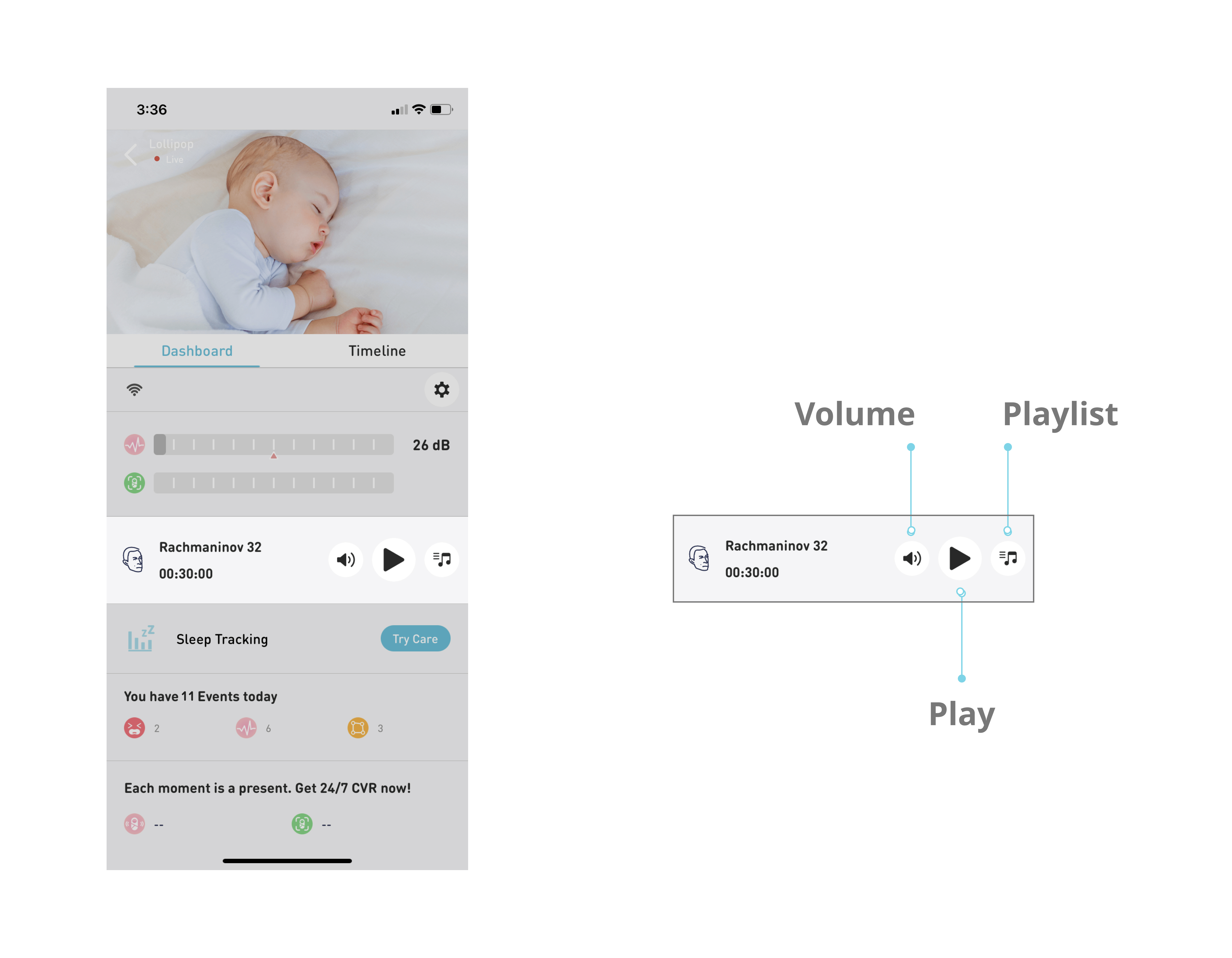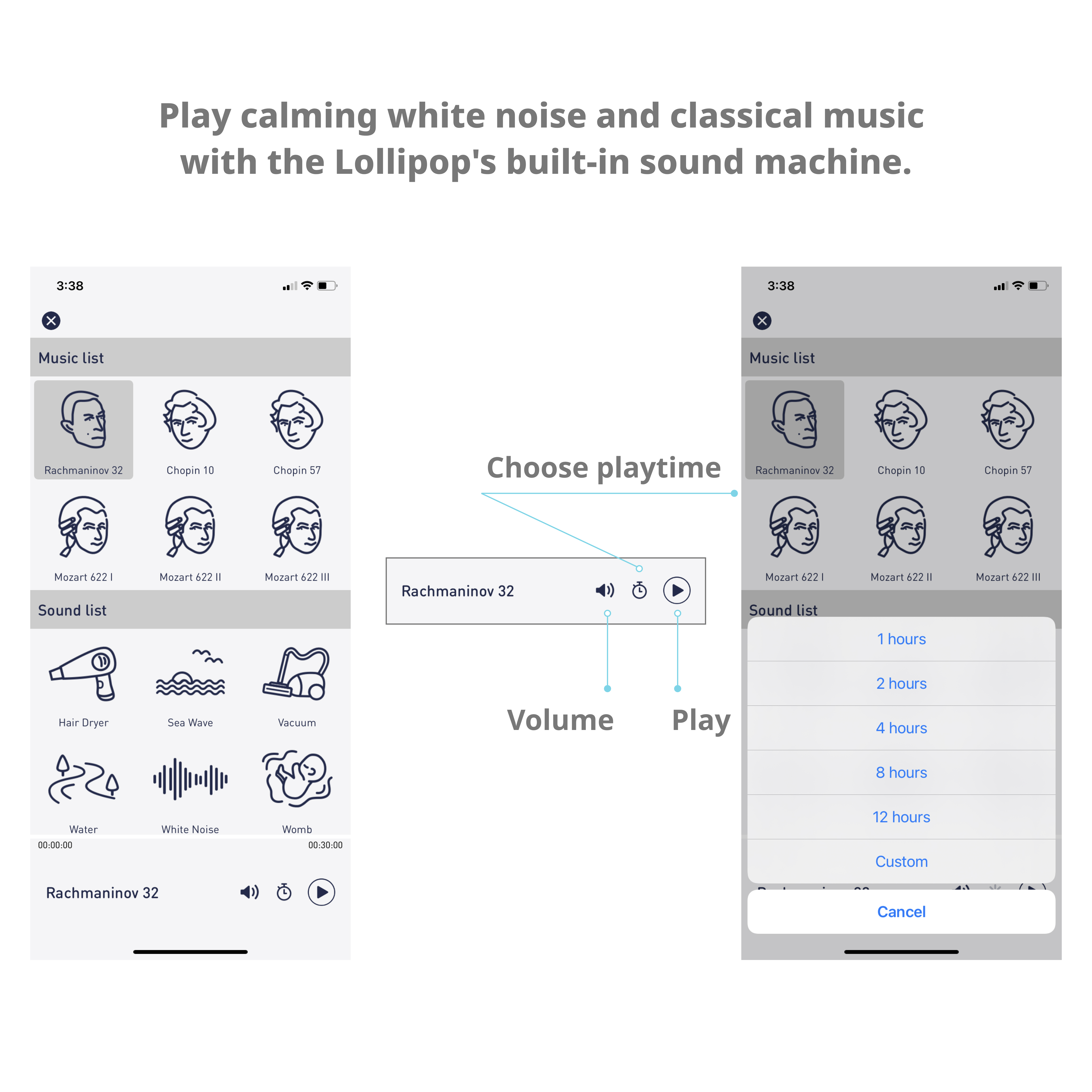 Our soothing sounds and lullabies are designed to help create a peaceful atmosphere for your baby, promoting relaxation and sound sleep.
🍭
However, it's important to note that when playing music or white noise, the camera will temporarily mute the microphone to prevent any misunderstanding of the sound as background noise. As a result, during this time, the camera will not detect or send notifications for crying or noise. This is a deliberate feature to ensure the accuracy of our notifications.
Can I Play My Own Music from Lollipop Baby Camera?

As of the current version, it is not possible to play your own music directly from the Lollipop Baby Camera. However, we offer a selection of soothing sounds and music options to create a calming atmosphere for your baby. You can choose from our library of six classical music songs and six types of white noise to help create a peaceful environment.