If you would like to use factory reset, please note that only the information on the camera is deleted. Cloud-stored data remains intact.
Make sure the camera is plugged in for more than two minutes before performing the following procedure:
Insert the needle into the small hole under the silicone ring. The camera will start flashing red light. Press and hold until the camera stops flashing red. This will take about 5 seconds of pressing.
Then, the camera will reboot automatically, and the green light will start to flash after the startup is complete. At this time, you can rebind the Lollipop app with your original camera.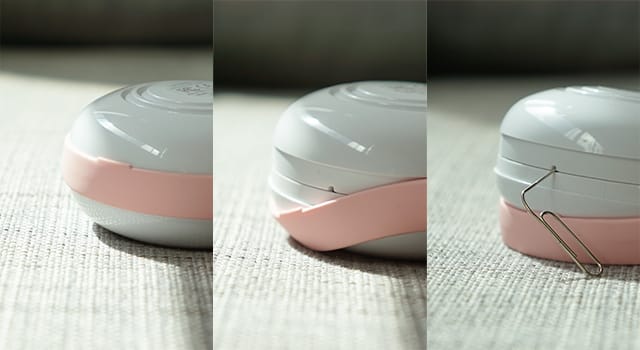 After resetting the camera, the user needs to proceed "change Wi-Fi" process (instead of setting up a new camera, or the old data will be all deleted) for reconnecting the camera.
Please refer to the steps below:
1. Click the "three dots" icon on the top right corner of your Lollipop App
2. Choose "camera setting"
3. Choose "Wi-Fi ", then choose "yes"
🍭Need more help? Tell us how we can help.
Submit a request and we'll provide further assistance.
Get Lollipop Support >