Make sure the camera needs is plugged in for this process.
Insert a needle or paperclip into the small hole under the silicone ring.
Keep the pin pressed in for around 10 seconds while the camera blinks red.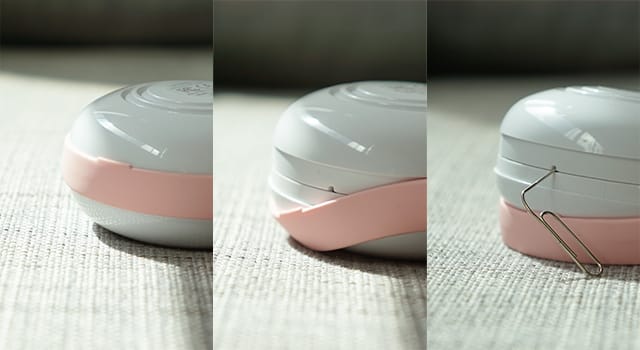 Note: For the factory reset, in case you did an unplug and plug back, you'll need to wait until the camera boots up completely, please allow about 2 minutes for the camera to boot, then you can press the pin hole button until you see the red led lights flashing.
Press the pin hole button this as soon as the camera boots will do nothing as the software that detects the push of the button loads later when some other critical software has loaded first. After the red leds blink, the cam will automatically reboot.