We want to help you maintain Lollipop's connection 24/7. If you're seeing connection errors or high latency during live view, there are a few things you can try to improve connection.
1. Make sure your Wi-Fi network is available and working
Lollipop Camera uses your home Wi-Fi network to stream video continuously.
You could open a web page on your device to see if the page loads. If the page doesn't load, there may be an issue with your internet connection. Please kindly contact your Internet Service Provider for further assistance.
If you're still having connection issues, Lollipop Camera may be too far from your router. If there's any thick wall between the camera and your Wi-Fi router or if they are located on a different floor, it might also affect the Wi-Fi signal. You may want to try moving the camera closer to your router.
Upgrade your Wi-Fi router or use mesh Wi-Fi (if you prefer)
Wi-Fi extender may help to enlarge your network signal, however, it could cause another issues regarding connectivity.
Note: If you use an extender, please make sure the extender receives a strong signal from the main/central AP by placing your extender closer to the main/central AP.
3. How to get enough bandwidth
If there are many devices connected to the same WiFi network, please ensure that there has enough bandwidth for Lollipop.
To check your bandwidth, please run a speed test on your mobile device next to your Lollipop while connected to your home WiFi.
The minimum required stable download/upload speed is 5 Mbps. If there are multiple devices connected to the same WiFi network, please ensure that there has enough bandwidth for Lollipop.
If the speed test determines that the speed is less than 5 Mbps or only marginally higher than 5 Mbps, you may encounter the below situations:
-Delayed notification
-Lagged and pix-elated video
Upgrade your home internet plan
Upgrade your home internet plan by contacting your internet service provider(ISP).
Streaming video, playing online games, and file sharing are a few activities that may consume your network's bandwidth. If you have multiple cameras connected to your network, this may constrain your bandwidth even more.
4. Reducing wireless interference
Wireless interference can cause Wi-Fi and Bluetooth devices to disconnect or perform poorly, but you can take the following instruction step by step to reduce or overcome it.
Avoid using your wireless devices near common sources of interference, for example

power cables, microwave ovens, fluorescent lights, wireless video cameras, and cordless phones

.
Reduce the number of active devices that use the same wireless frequency 2.4 GHz band.
Configure your Wi-Fi router to use a different Wi-Fi channel, or have it scan for the channel with the least interference. Most routers perform this scan automatically on startup or when reset.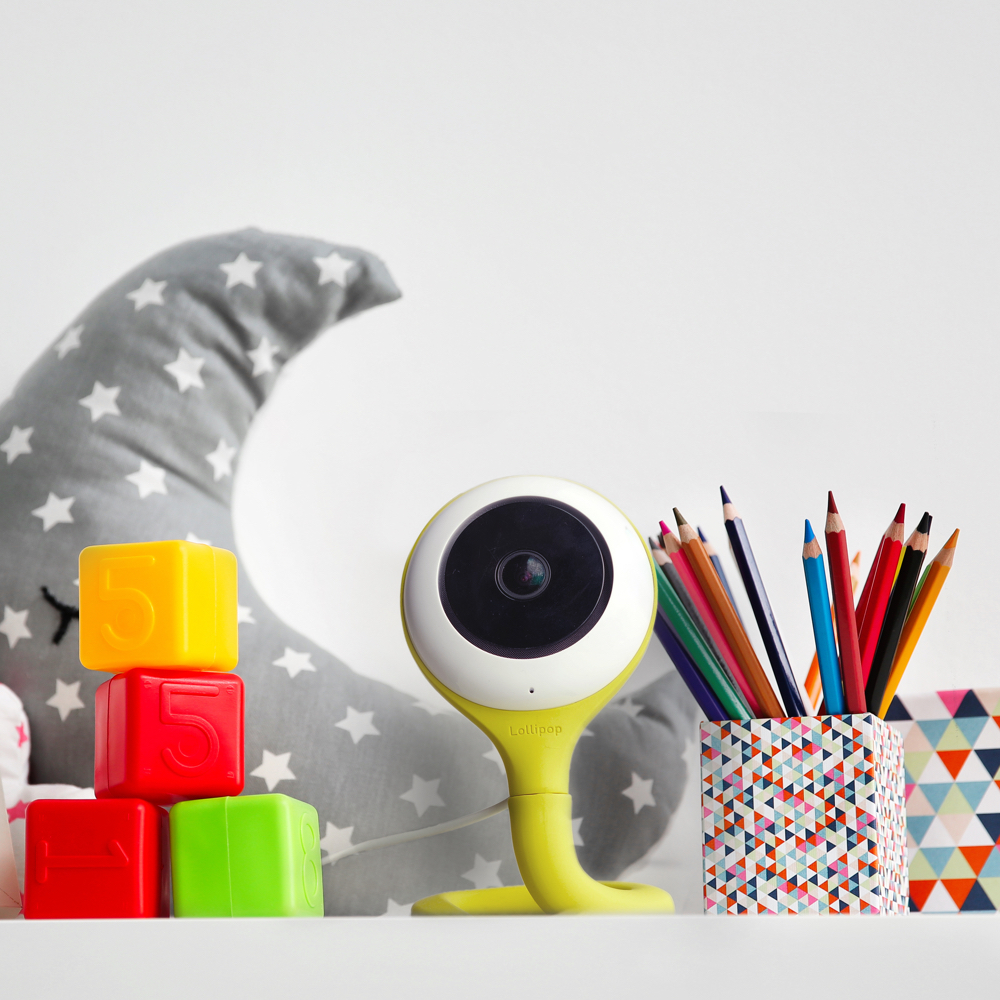 5. Reboot Lollipop
By restarting your Lollipop camera, Lollipop can reconnect to your Wi-Fi network.
To reboot Lollipop:
Unplug Lollipop's power adapter from the wall outlet, or carefully disconnect the Lollipop camera from the stand.
Wait about 10 seconds before plugging the power adapter back into the outlet.
6. Reboot your router and modem
If your Wi-Fi network isn't showing up, or you're having trouble establishing an internet connection, we suggest restarting your router, modem, and any wireless-repeaters.
Please unplug your router, modem, and repeaters from the wall outlet and make sure the connection lights have stopped blinking.
After 10 seconds, plug each item back into the wall outlet.
7. Update Firmware and Lollipop APP in Apple Store/ Google Play Store
We constantly improve the performance of the camera by releasing new versions of the camera's firmware and APP. Please kindly make sure that your camera has the latest firmware and APP version to enable a better user experience.
8. Run Network Diagnosis feature
Please kindly run the Network Diagnosis feature to know more information about the current network connection of Lollipop Camera.