1. Crossing Detection
2. True Crying Detection
3. Noise Detection

Please follow below instructions to understand each smart detection's feature and how to enable.
Set a border inside the camera view to track movements in your baby's crib.
If anything happens outside the border, such as if baby's leg gets stuck, you'll be notified.
How to Set Up a Border in the Lollipop App

1. Select Live View > Choose the camera you want to set a border for > Click the setting button > Select Smart Detection > Select Crossing Detection.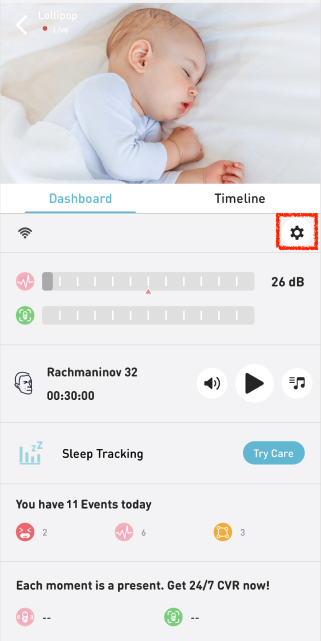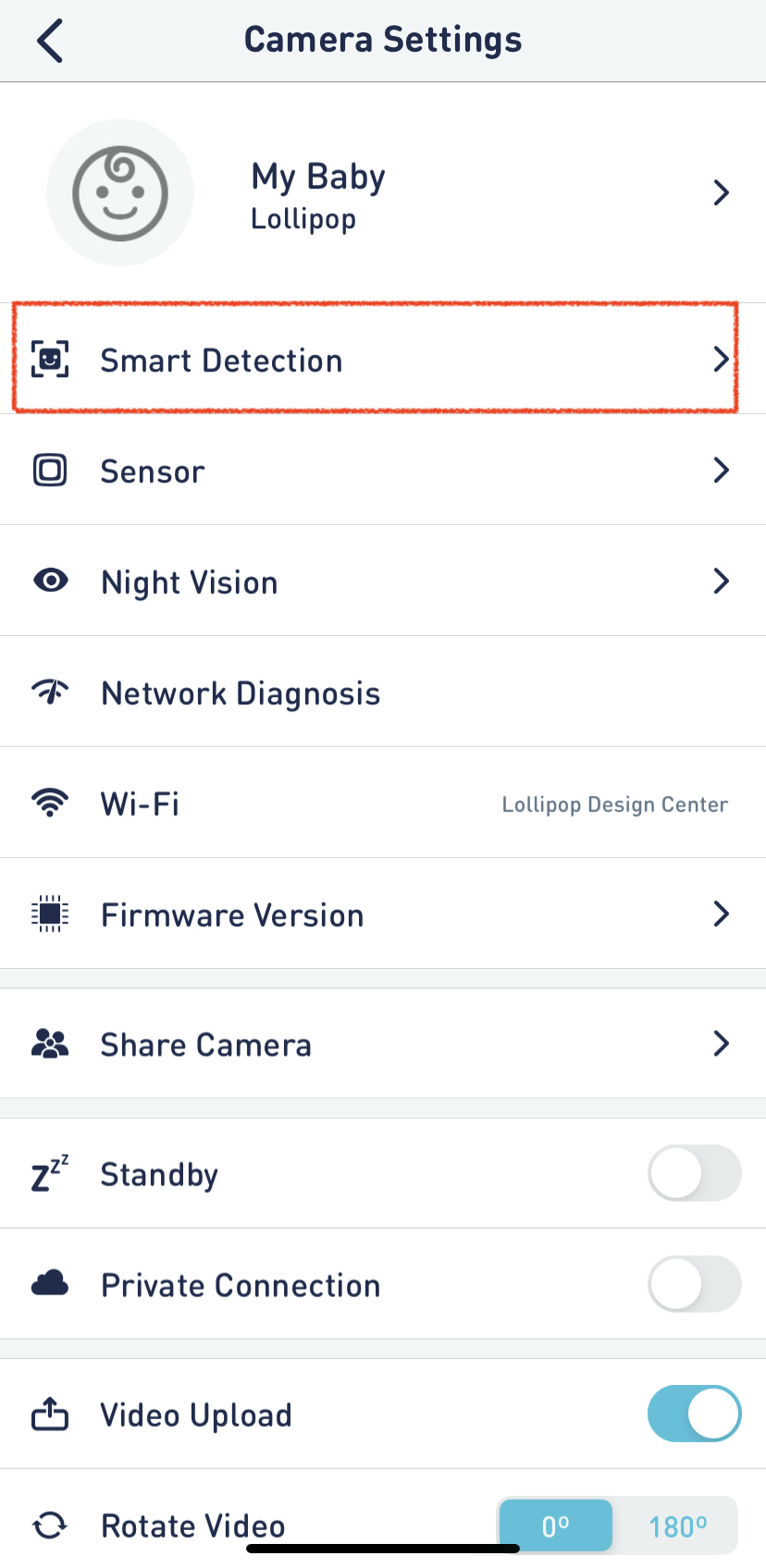 2. Adjust the white frame with four red corners.


Most baby monitors can only verify noises in the room but can't really distinguish crying from environmental noises. Lollipop Baby Camera can tell the difference between them, and the app will alert you when the baby is crying.
How to Turn On/Off True Crying Detection?
Click the setting button > Select Smart Detection > Select Crying Detection.


Where Can I Adjust the Sensitivity of the Feature?
The cry detection uses special, in-house designed algorithms to determine when a baby is crying, and it can be set to three different sensitivities: high, medium, or low.
(We suggest turning the detection sensitivity from medium to high if the camera easily detects environmental noise.)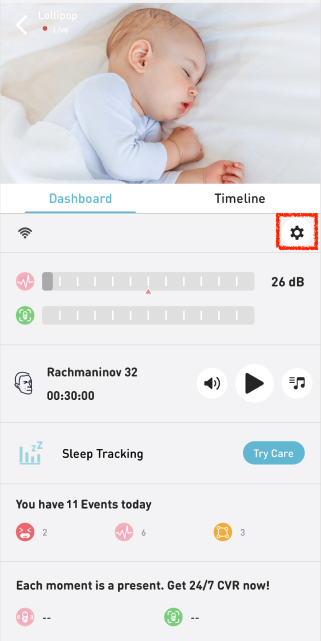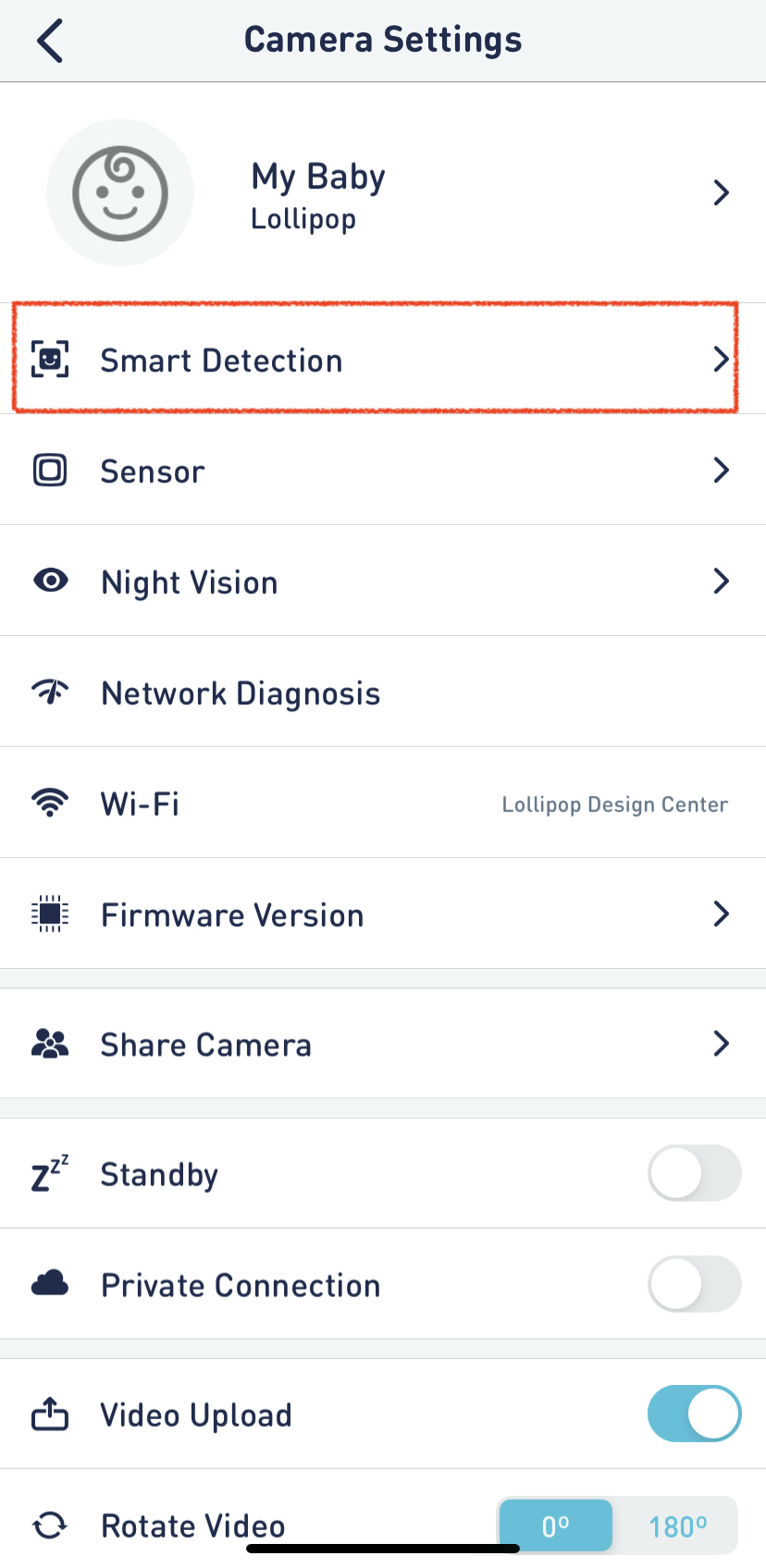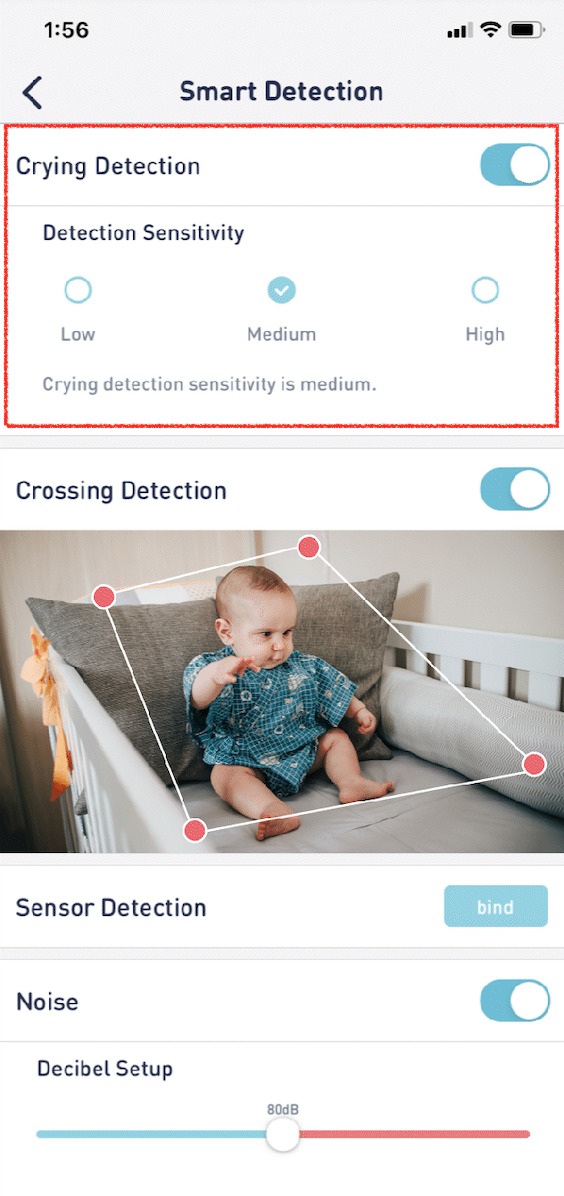 The noise detection is more sensitive than the crying detection, which detects anything that passes the setting set in the preferences for that type of event, such as laughter, a loud noise that occurred outside the house, etc.
You can set up the decibel in the app and enable/disable this feature.


🍭You can set up the decibel by sliding the white circle on the long dash combines with blue and red, please slide the circle to the right or left, then you can adjust the noise level want to be detected.