If you are unable to see any uploaded event video or preview photo, run the Network Diagnosis feature to check whether your Wi-Fi router is connected to the cloud service.
If Network Diagnoses have been done and your Wi-Fi router is unable to connect to the cloud service, reboot your Wi-Fi AP and see if the issue is resolved. If it doesn't, contact your network provider for further assistance, and feel free to mention that we are using Amazon's cloud service if they ask to check if there is any DNS issue with the Wi-Fi.
Also, by turning on Private Connection, the Exclude Footage will be triggered (for Android users) or the Video Upload will be disabled (for iOS users), which will cause a problem in receiving event videos.
Please make sure the "Video upload" option is on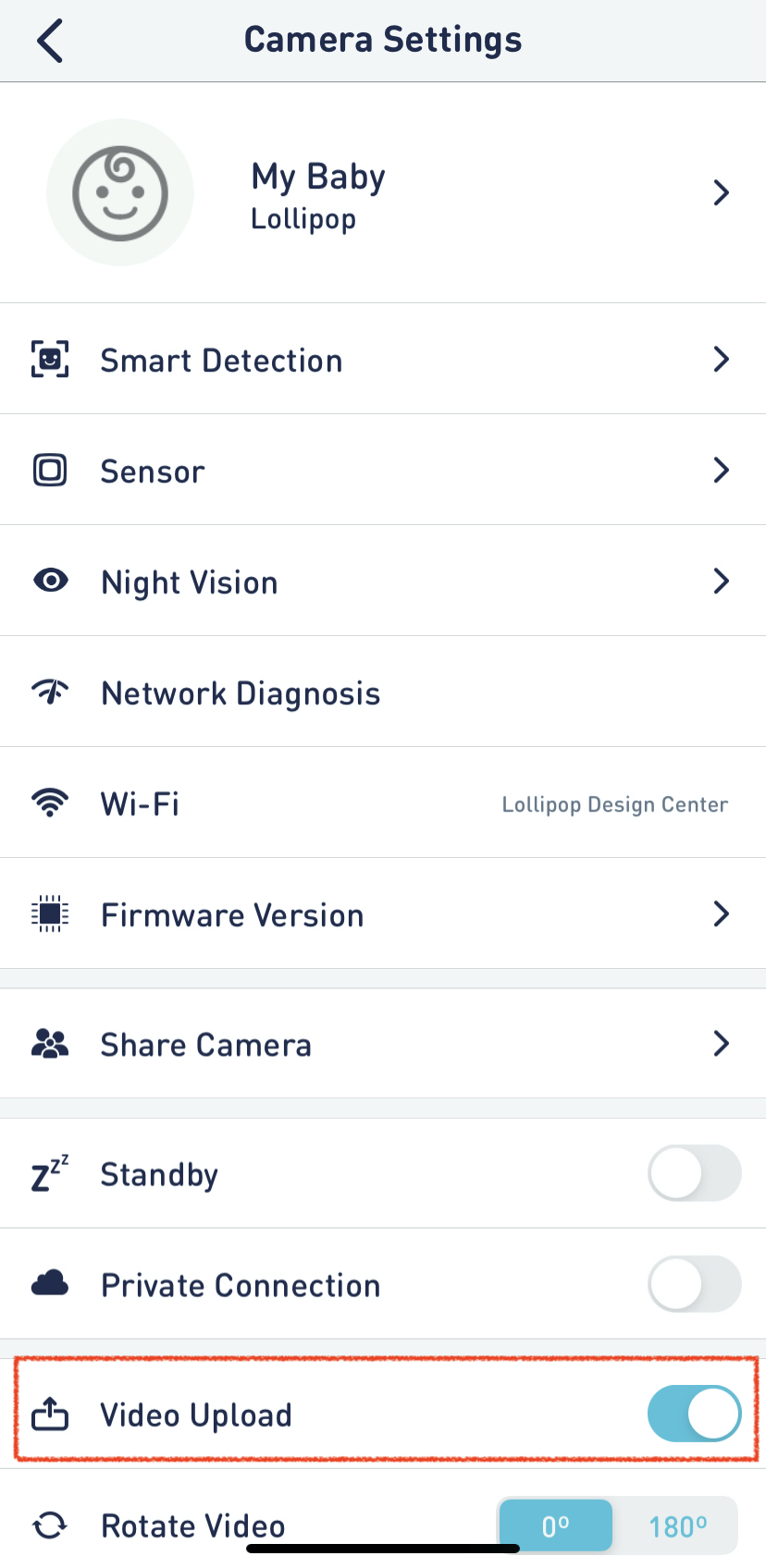 🍭Need more help? Tell us how we can help.
Submit a request and we'll provide further assistance.
Get Lollipop Support >