If your microphone in the app doesn't work, then you will not be able to use the Push to Talk feature.
The Push to Talk feature can work in both Outdoor and Indoor streaming mode. The Outdoor mode indicates that the app is not connected to the same Wi-Fi network as the camera. The Indoor mode means the camera and app are communicating with each other using the same Wi-Fi network.

However, Push to Talk will not work when private connection is enabled.

Run Network Diagnosis and check if it is connected to the cloud service (the screen will show "Outdoor").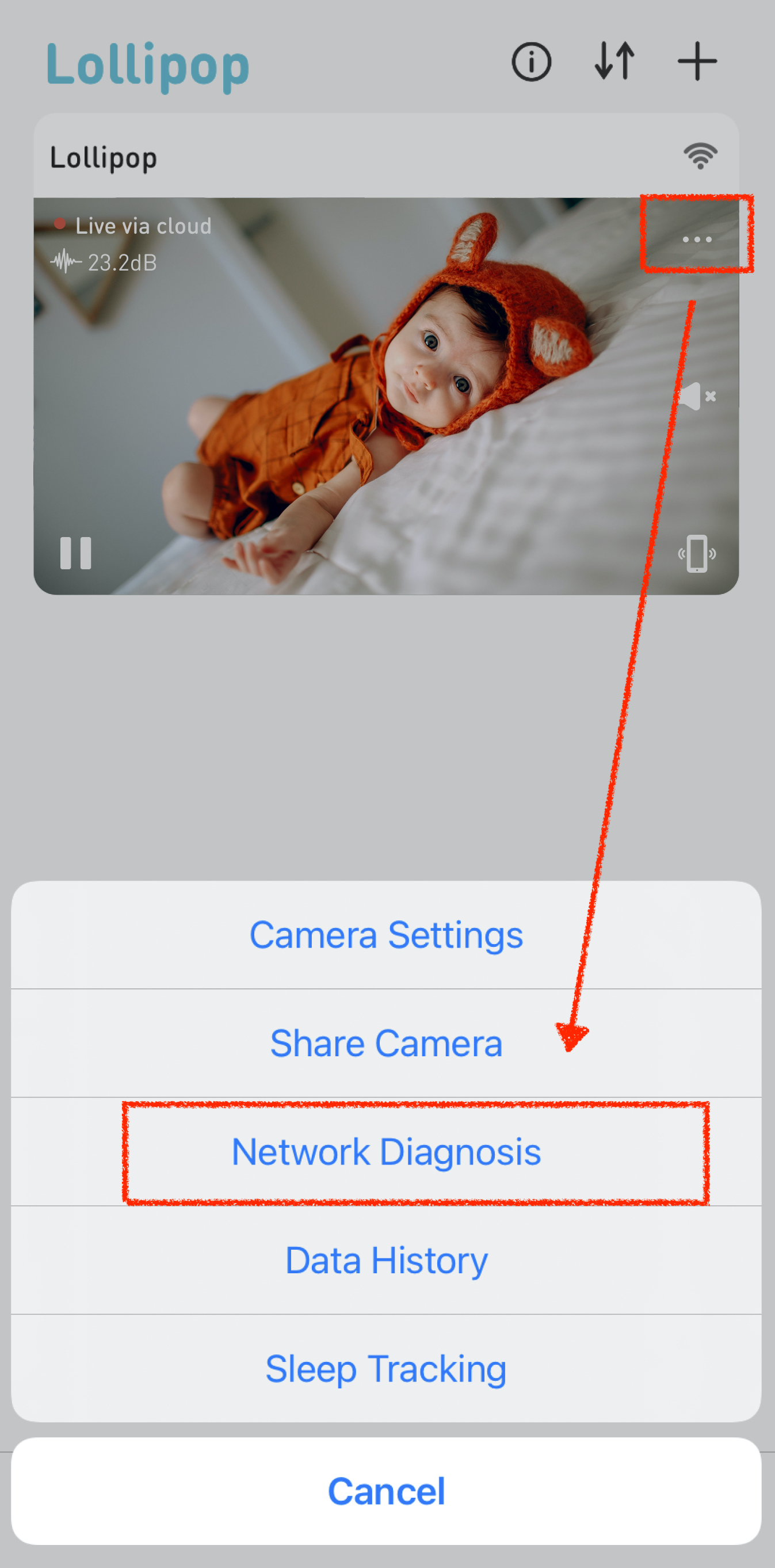 If the issue continues, you may need to contact your internet provider for more information.
You can tell your network provider that you are unable to connect with Amazon's cloud service.
They can check if the outgoing internet access is available or if there is any DNS issue with your Wi-Fi.
Also, make sure that both your camera and app are updated to the latest available versions. After these steps, force-close the app and reopen again.


🍭Need more help? Tell us how we can help.
Submit a request and we'll provide further assistance.
Get Lollipop Support >