Lollipop Sensor is an additional accessory that pairs with the Lollipop app, and it helps parents detect temperature, humidity, and air quality in your baby's room. If there is something unusual, the Lollipop app will notify you about the changes.
How to Connect the Sensor With the Lollipop App?
Follow the following steps to connect the sensor with our Lollipop app:
Click on the three dots in the upper right-hand corner, then click on Camera Settings.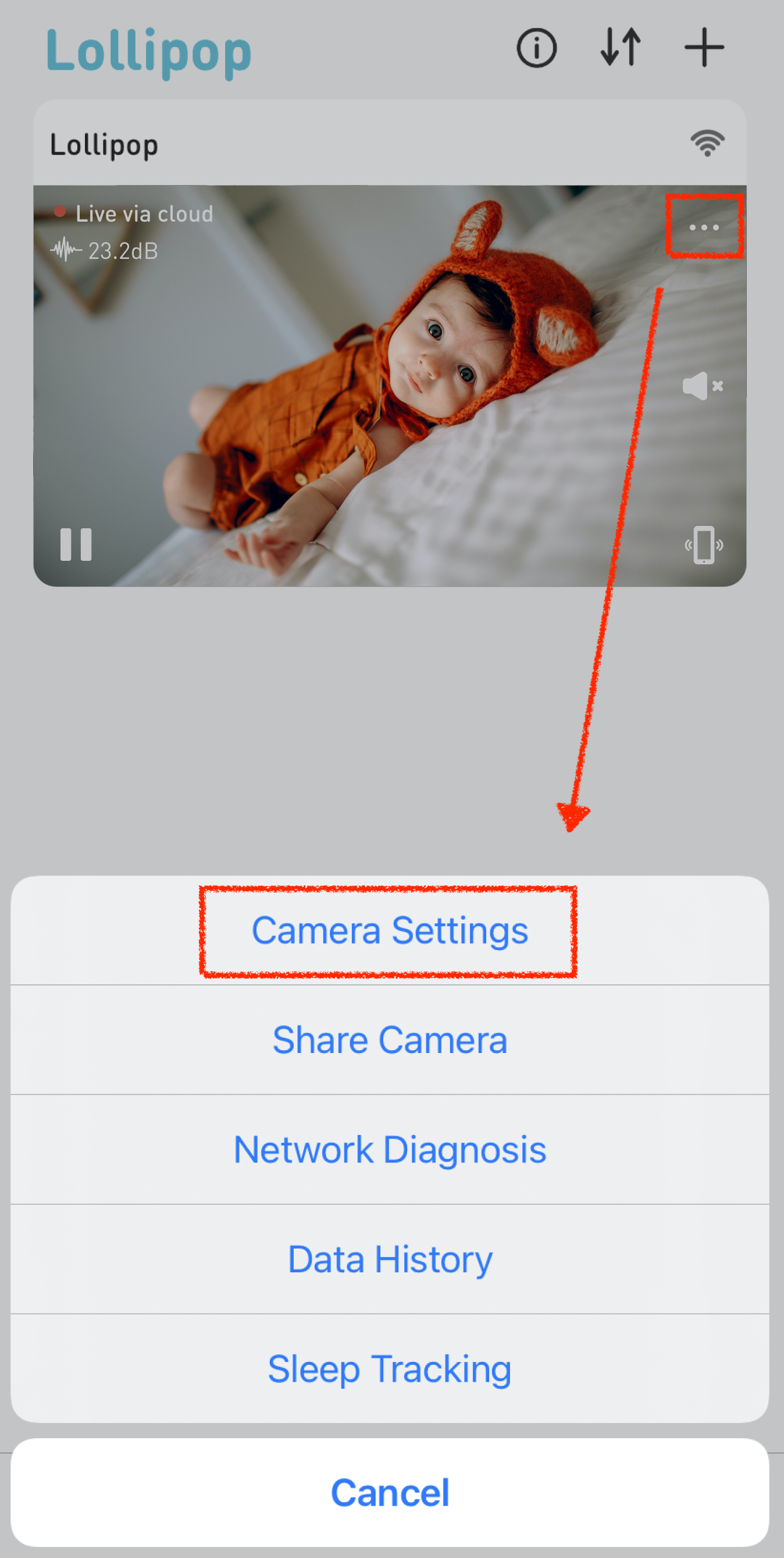 2. Then, click "Sensor."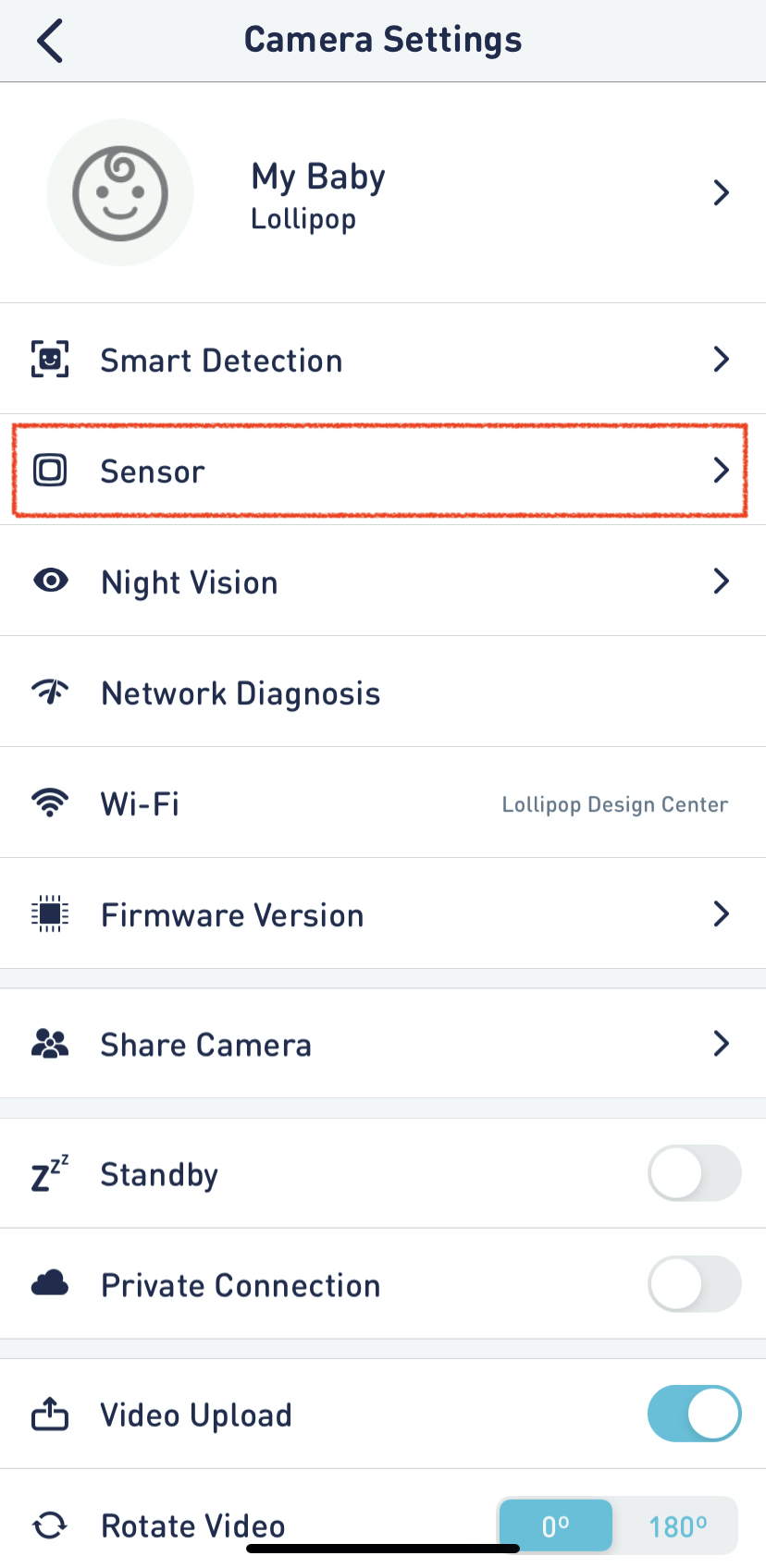 3. Next, click the + Scan icon at the top of the page to add the sensor.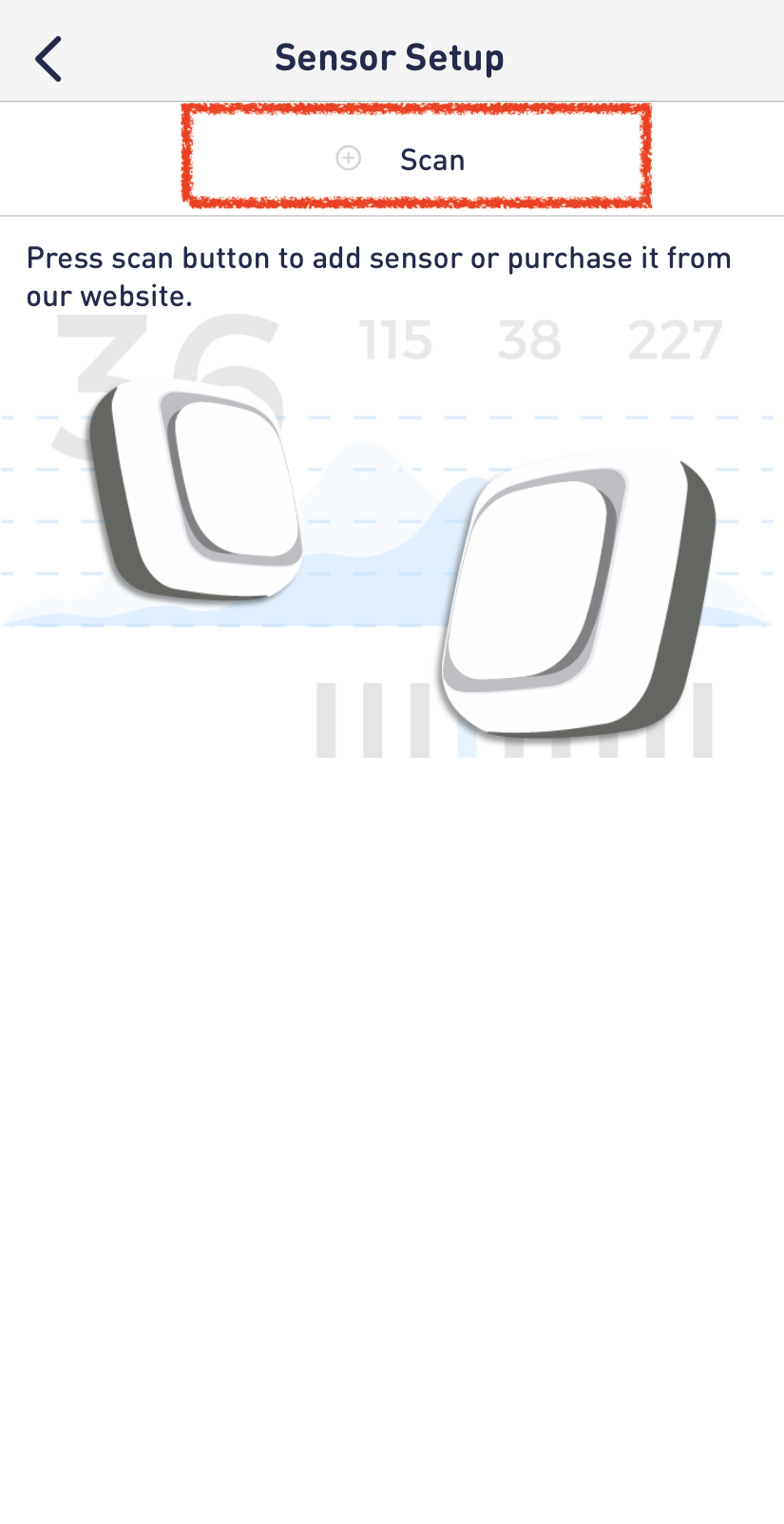 4. Then, you can name your sensor.


🍭Note: The sensor needs to be installed in close proximity to the camera (no farther than in a 10-meter radius) and with no physical obstructions in order to detect the environment properly.