These features are included in our Lollipop Care Premium Pro & Elite Pro Plans.
(Advanced Pro only includes the Breathing Detection feature).
Breathing Detection uses AI technology to detect your baby's breathing frequency and keep you notified when there are abnormalities.
Sleep Tracking can help you get your sleep cycle back on track as well as discover your baby's sleep patterns and lay a healthy sleep foundation for them with the sleep tracking feature.
You can have a 7-day free trial of Lollipop Care. After 7 days, you need to upgrade your subscription to access this feature.
Please find the following instructions to make sure the breathing monitoring and sleeping tracking are working normally:

About Setup Location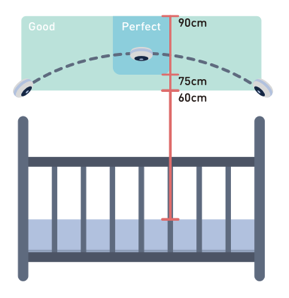 The ideal setup area is on the extension line of the center point on the crib's sides, 30-35 inch (75-90cm) above the mattress. If this is not possible, the extension of the longer side, 20-35 inch (60-90 cm) above the mattress, could work too.

If you set up with the Lollipop stand accessory, all you need to do is follow its instruction manual. Avoid any object hanging along the crib while using Sleep Tracking (e.g., bed bell or crib mobile).

Please notice that setting up the camera in the Perfect position is essential to maintain the accuracy of breathing detection. If the camera is far away from our suggested setup area, AI technology may not detect your baby's chest. If it is too close to your baby, the detected area will not be enough to detect your baby's movement properly.
About Cribs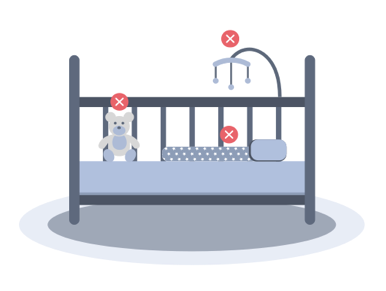 Avoid unnecessary objects on the bed (e.g., doll, stuffed animal, blanket, or pillow).

Avoid any reflecting object or bright spot light in the tracking area.

Avoid a rocking bed or any motorized crib for advanced setup. Carefully place the crib away from a west-facing window or doorway with direct sunlight exposure.
About Lighting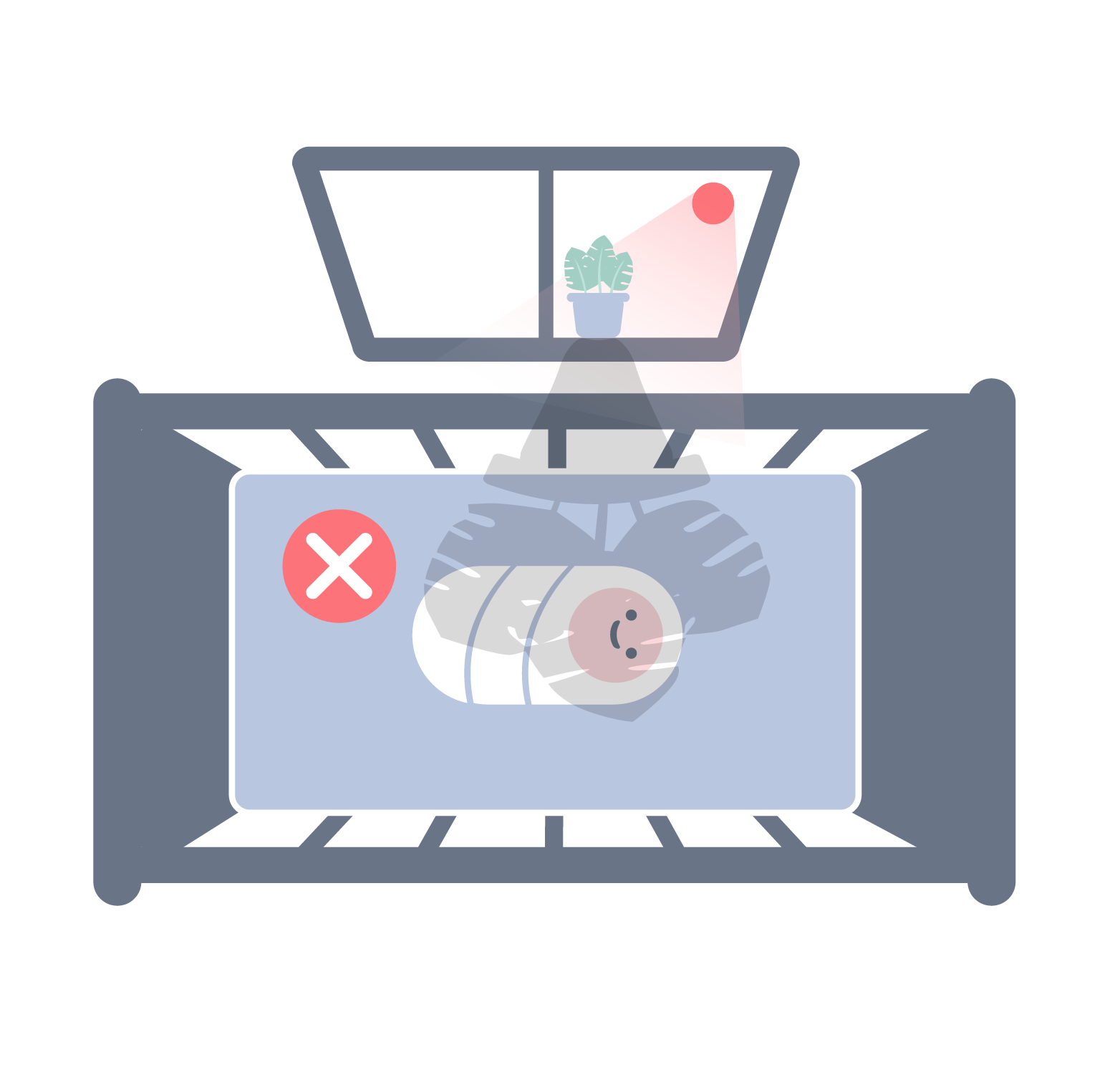 Avoid shadows caused by sunlight in the crib to prevent mis-detection.

🍭If you need more help, please tell us how we can help.
Submit a request and we'll provide further assistance.
Get Lollipop Support >