The Breathing Monitoring is exclusive for Lollipop Care Advanced Pro, Premium Pro and Elite Pro plan subscribers.
When your baby is in the crib, you can activate Breathing Monitoring manually from the Live View page to see your baby's breathing activities. Please notice that this feature will turn off automatically when your baby goes away from the area of detection (or when AI cannot detect your baby) for more than 2 hours.
This prevents the system from interruptions of unnecessary blank information and creates breathing frequency data that belongs to your baby for sending out abnormality notifications at once.
You can manually activate or deactivate Breathing Monitoring as follows: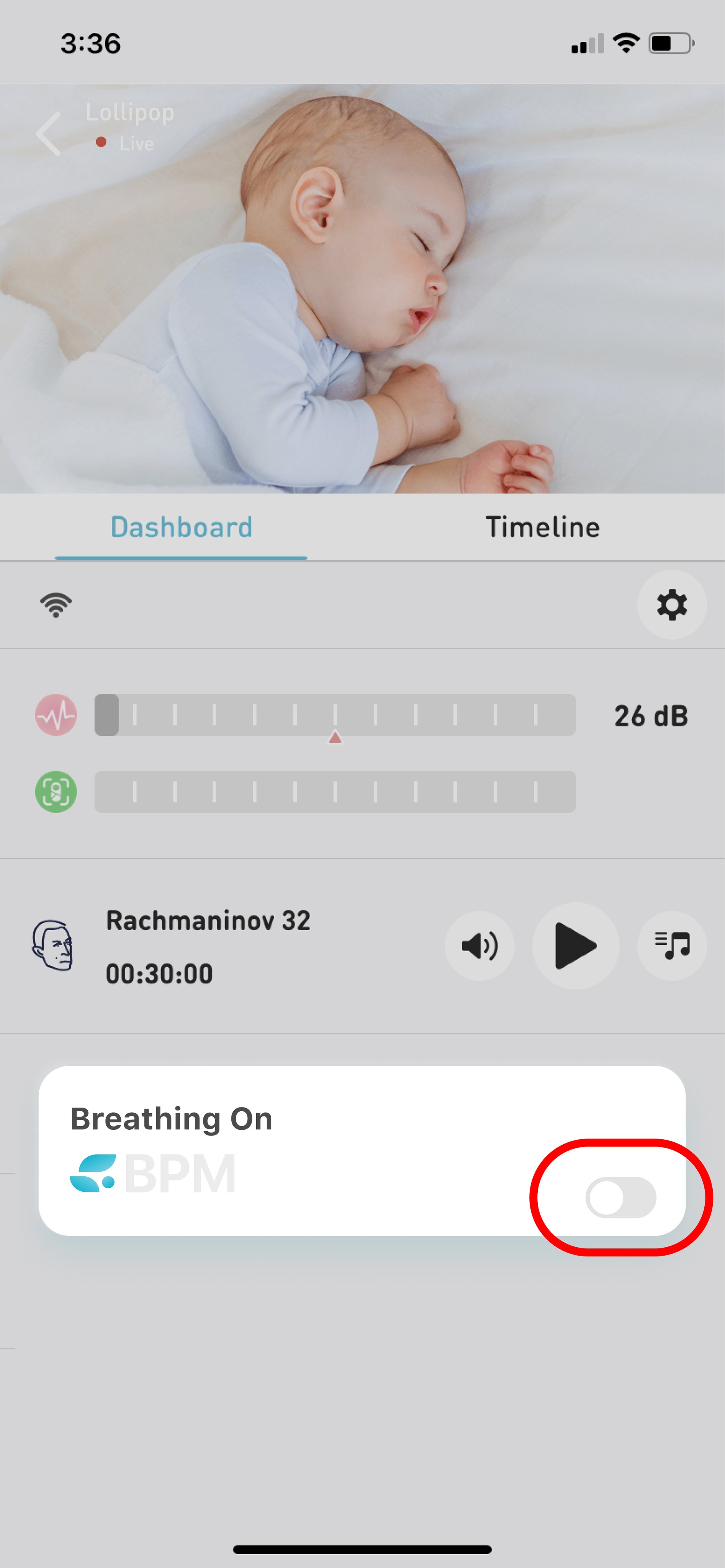 🍭If you need more help, please tell us how we can help.
Submit a request and we'll provide further assistance.
Get Lollipop Support >