As our new feature Breathing Detection is being introduced from October 11ᵗʰ 2022, changes will be made to our Lollipop Care plans.
If you are a subscriber before October 11ᵗʰ 2022, please see the instructions below for how you can upgrade to New Lollipop plans.
Reminder :
*From October 11ᵗʰ 2022 only New Lollipop Care Plans and prices are available, which means once you upgrade to new plans, you will not be able to resubscribe to your current plan nor be able to continue using features and prices that comes with the current plan.
*The remaining balance in your current plan will be applicable (applicability depends on your initial subscription method's refund policy) for your upgrade to New Lollipop Plans.
1. Log on to My Lollipop here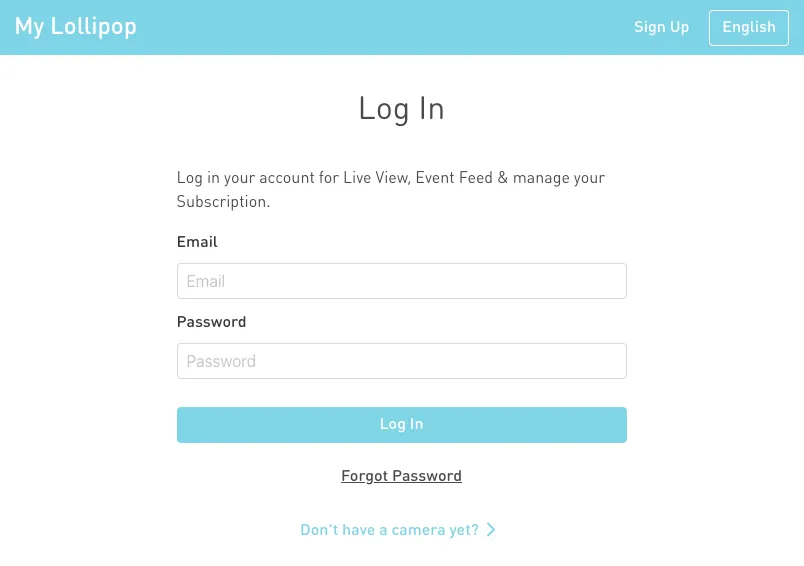 2. Select Overview > Select Camera > Choose Change Subscription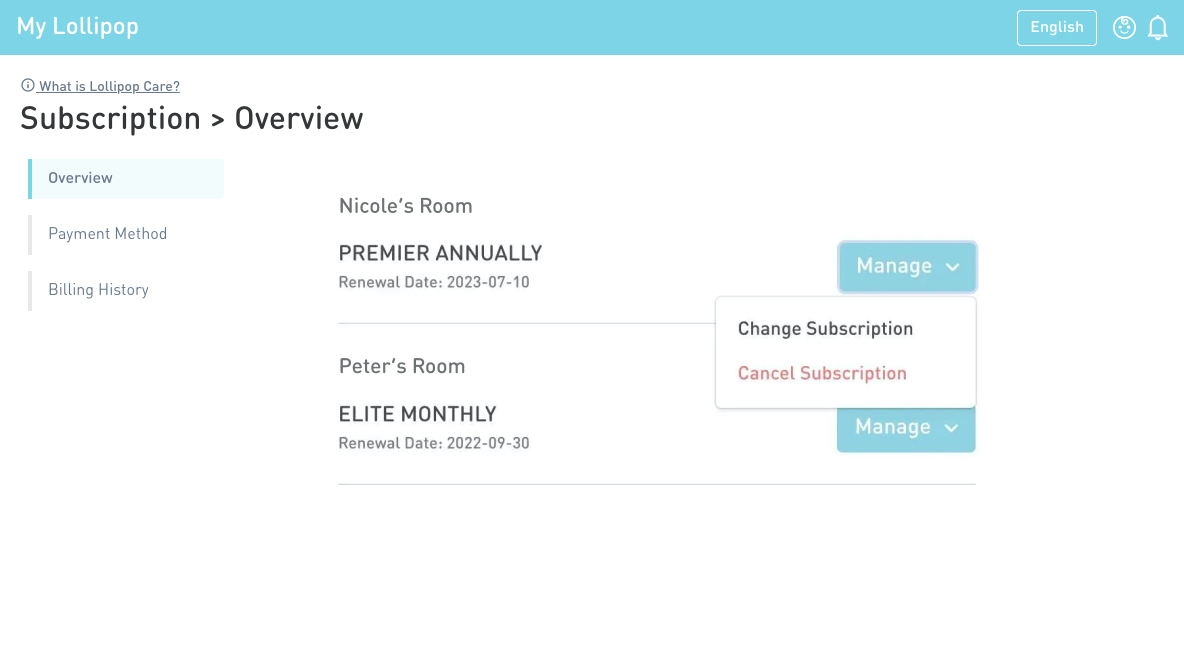 3. Select new subscription plan and fill in payment details.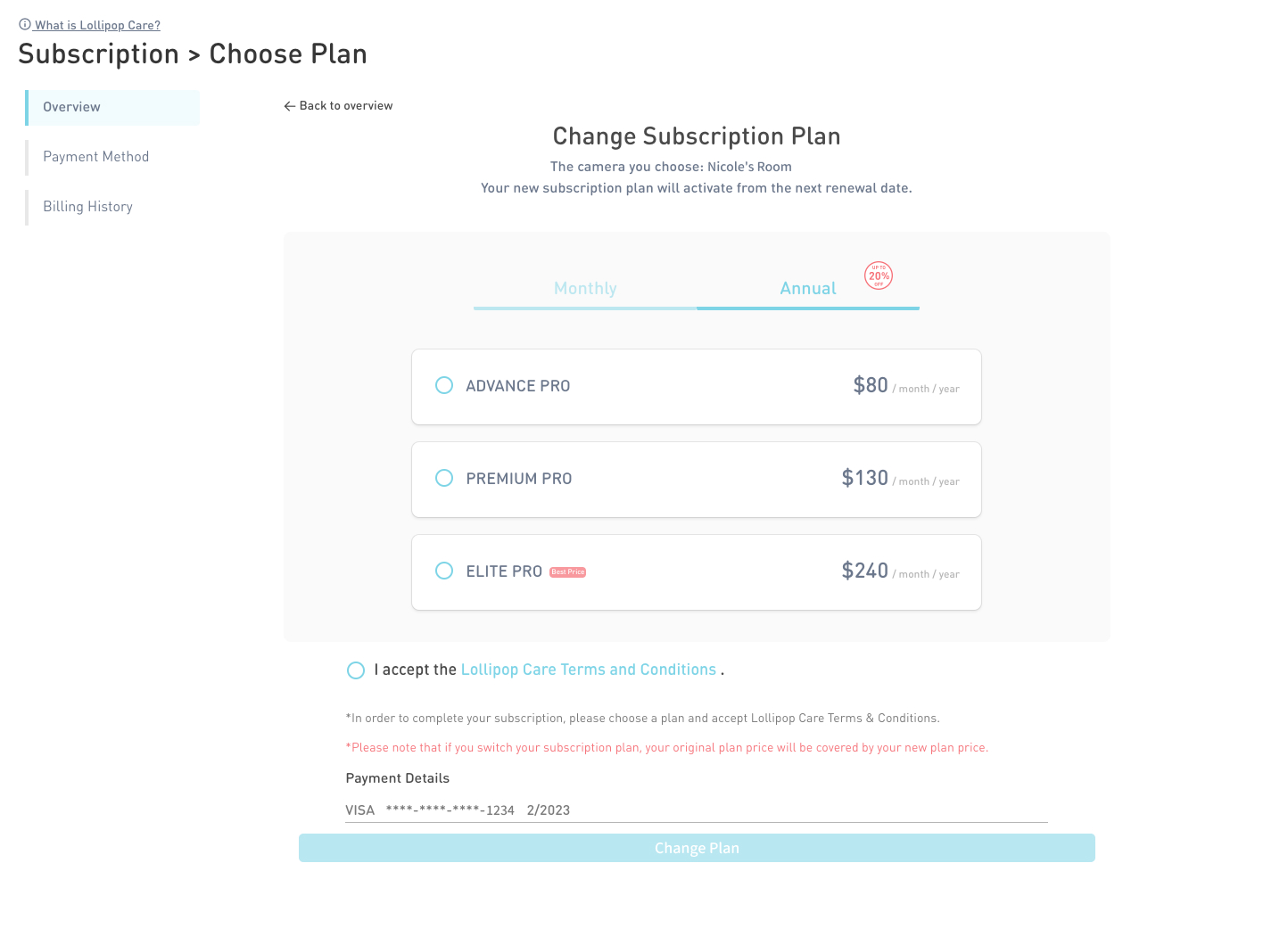 4. Upgrade is completed!
🍭If you need more help, please tell us how we can help.
Submit a request and we'll provide further assistance.
Get Lollipop Support >