Network Diagnosis is a built-in tool in the Lollipop App for evaluating the overall status and quality of the Wi-Fi connection the camera currently has.
On the Lollipop App's Live View page, tap the three dots icon in the upper right corner of a camera, and you can find the Network Diagnosis function for the selected camera.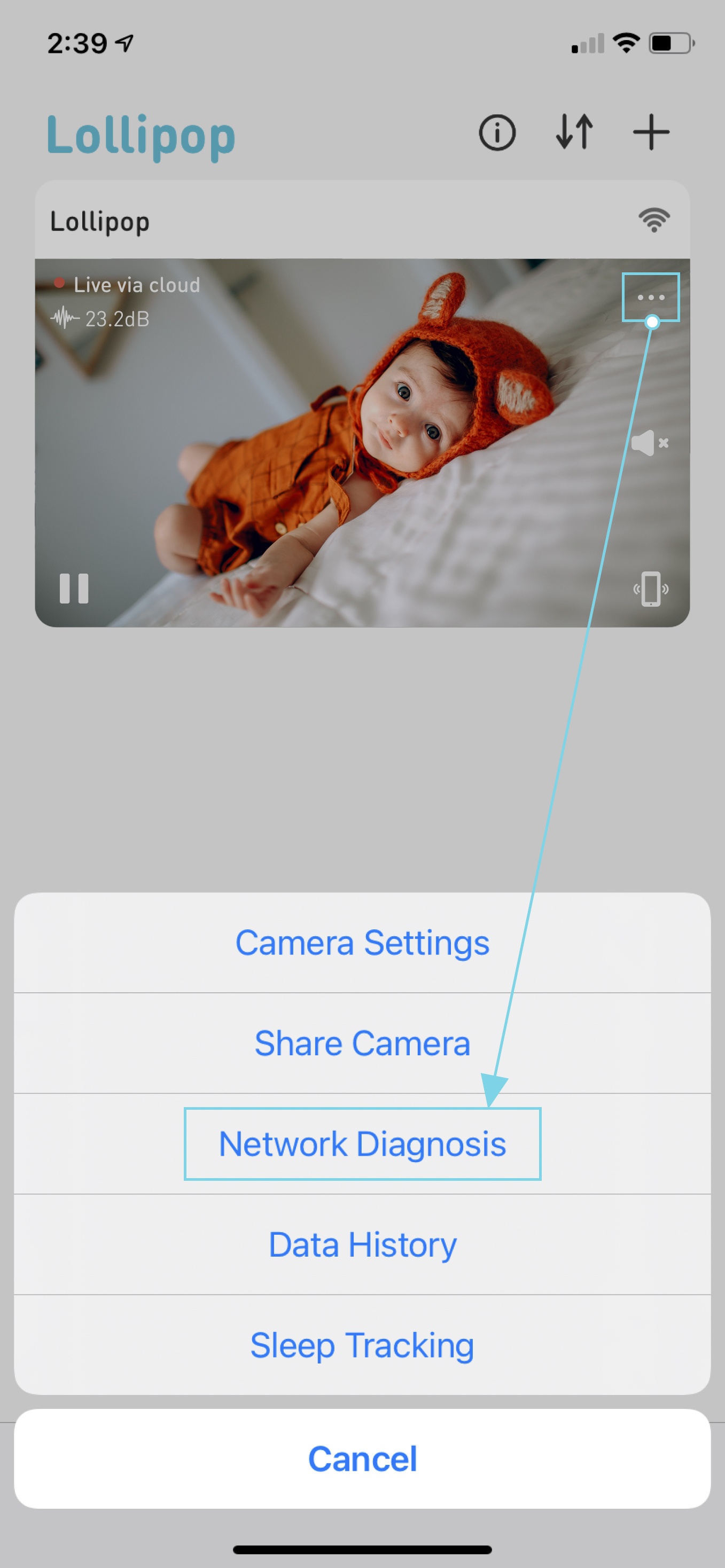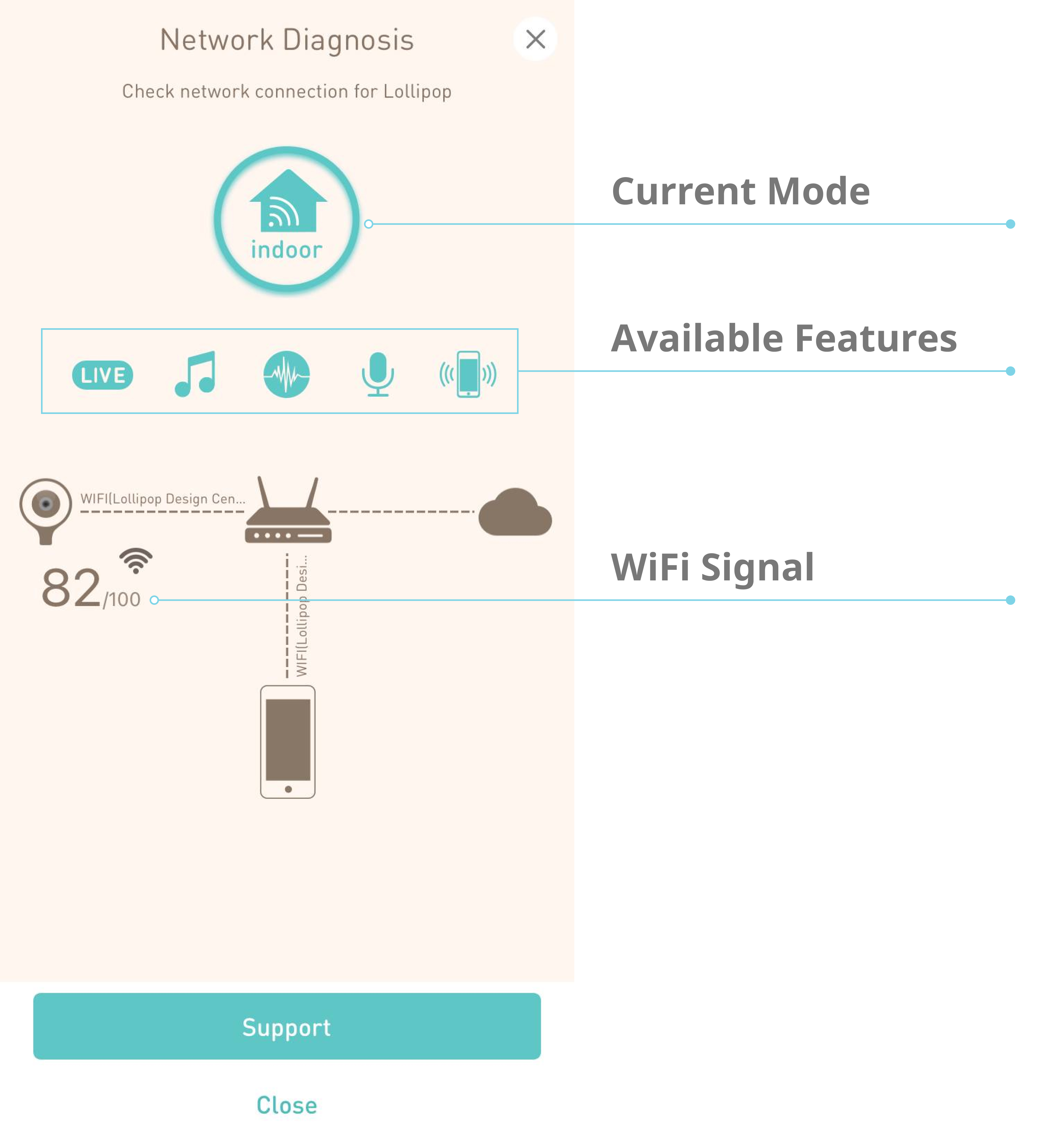 Current mode:
Shows the current network mode the app is in. Will be one of three following modes:
• Indoor:
Means your mobile device and the camera are on the same Wi-Fi network. The video streaming from the camera goes directly to your device via the Wi-Fi router.
• Outdoor:
Means your mobile device and the camera are not on the same network. The video streaming is first uploaded to Amazon's AWS cloud service, then retrieved by your device.
• Private:
The video streaming is only accessible on the same Wi-Fi network, and is not uploaded to the cloud. Some functionalities of the camera are unavailable in this mode.
Wi-Fi signal
Shows the quality of current network connection. For the best experience, a score of 75/100 or higher is preferred. We also recommend against using a Wi-Fi extender or mobile hotspot.
Features
The icons show the current available features. Note that some features are unavailable in Outdoor or Privacy mode.
1. Indoor Mode: Camera and mobile device are on the same Wi-Fi network

Full feature
No upstream data
Low latency live view (1 second with good Wi-Fi signal)
Faster access to live view (3 seconds with good Wi-Fi signal)
Live view with no time limit
2. Outdoor Mode: Camera and mobile device are on different network

Longer latency: Most latency is added by the cellular system transmission and not the cloud backend we use. Live streaming in the outdoor mode adds a few more steps in data transmission. Every extra step adds time, so it will take longer to receive the stream.
The Live View will need to be refreshed every 30 minutes.
Background play will not be available.
3. Privacy Mode: The video and audio data will not be uploaded to the AWS cloud service

You can only watch live feed in Indoor mode, where the camera and your mobile device share the same Wi-Fi network. Live View on browser is also unavailable.
You will receive the notifications, but the event video will not be uploaded.
Push to Talk feature is unavailable. but the Soothing Sound and Lullaby Player is available.
🍭The Lollipop Care features like Breathing Monitoring, Sleep Tracking, and SnapCute are also unavailable while in privacy mode.
🍭If you encounter a network connecting issue, please provide a screenshot of the network diagnosis result. Then, submit a request and our support team will provide further assistance.