Crossing Detection Is Not Detected
Crossing detection works when the baby crosses the lines defined in the settings of the crossing detection. It is a virtual fence and not motion detection. The area inside the polygon and the area outside the polygon are not sensitive to motion. The baby needs to cross the area for the camera to detect motion.

To improve the situation, adjust the area of the polygon.
Crying/Noise Is Not Detected
Here are some steps that may help you check and change the relevant settings of crying/noise detection:
You may change the sensitivity of crying detection to a higher level, lower the value of decibel setup, and check if it works better in your environment.
In your Inbox, you may set filters with different types of notifications that suit your needs. Make sure you've ticked the type of notifications you'd like to see.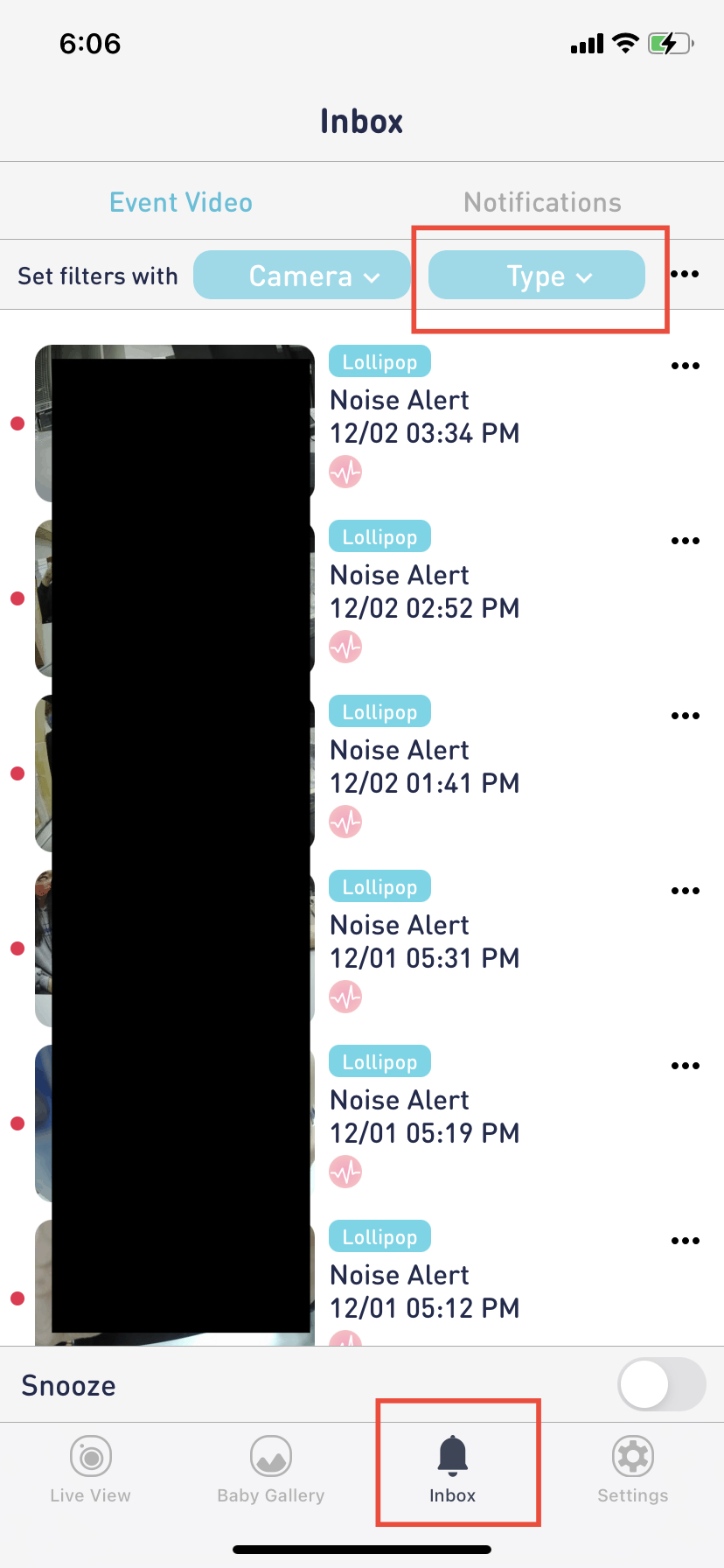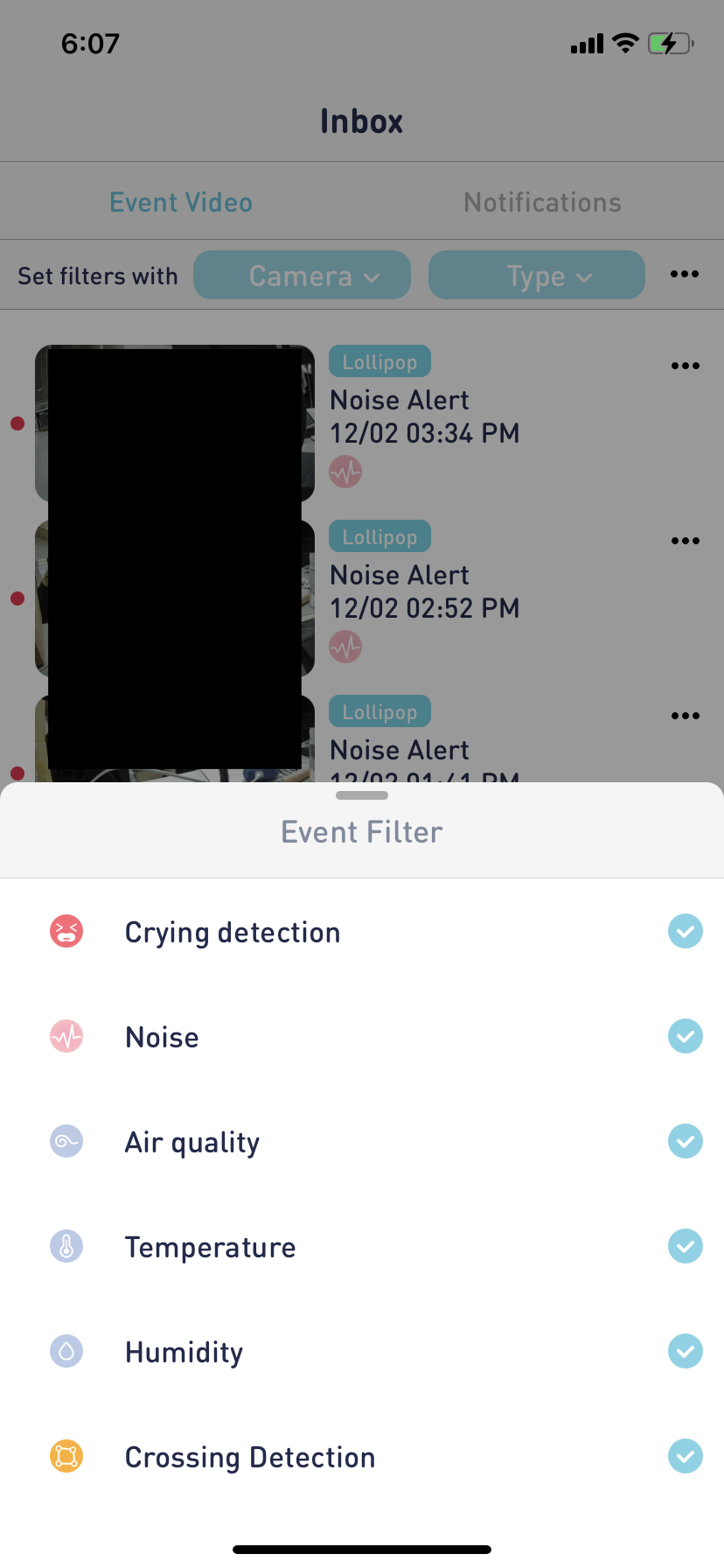 Update your firmware to ensure this feature works: Updating the firmware version
Check

the following, if applicable:
Parameters > Apps > (...) > Special access > Battery Optimization > Find the app and uncheck it.
In general, disable any battery-saving apps or options that may prevent notifications from displaying or going out.
🍭Note: Crying detection will be disabled during the use of the music/sound player.
🍭Need more help? Tell us how we can help.
Submit a request and we'll provide further assistance.
Get Lollipop Support >