Both features are included in our Lollipop Care Premium Pro and Elite Pro Plans. Nonetheless, Advanced Pro solely incorporates the Breathing Detection feature.
Breathing Detection employs cutting-edge AI technology to monitor your baby's breathing frequency and notify you in the event of any abnormalities. The Sleep Tracking feature, on the other hand, aids in understanding both your sleep cycle and your baby's sleep patterns, contributing to the establishment of healthy sleep foundations. To access these features, you can take advantage of a 7-day free trial of Lollipop Care, after which an upgrade to a subscription plan is required.
Now, to ensure the proper functioning of these features, please follow these instructions:

About Setup Location: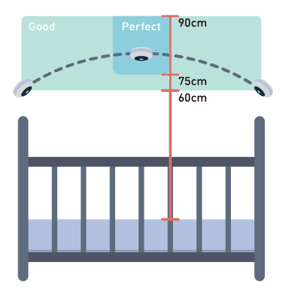 The ideal setup area is on the extension line of the crib's sides, 30-35 inches (75-90cm) above the mattress. Alternatively, the extension of the longer side, 20-35 inches (60-90 cm) above the mattress, can work.
If using the Lollipop stand accessory, follow the instruction manual. Avoid any objects hanging along the crib during Sleep Tracking (e.g., bed bell or crib mobile).
Please note: Proper camera positioning is crucial for accurate breathing detection. Ensure the camera is within the recommended setup area for optimal results.
About Cribs: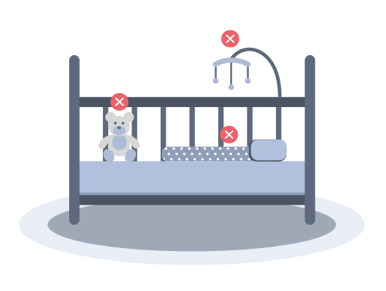 Avoid unnecessary objects on the bed (e.g., dolls, stuffed animals, blankets, or pillows).
Eliminate any reflecting objects or bright spotlights in the tracking area.
Avoid using a rocking bed or any motorized crib for advanced setup. Position the crib away from a west-facing window or doorway with direct sunlight exposure.
About Lighting: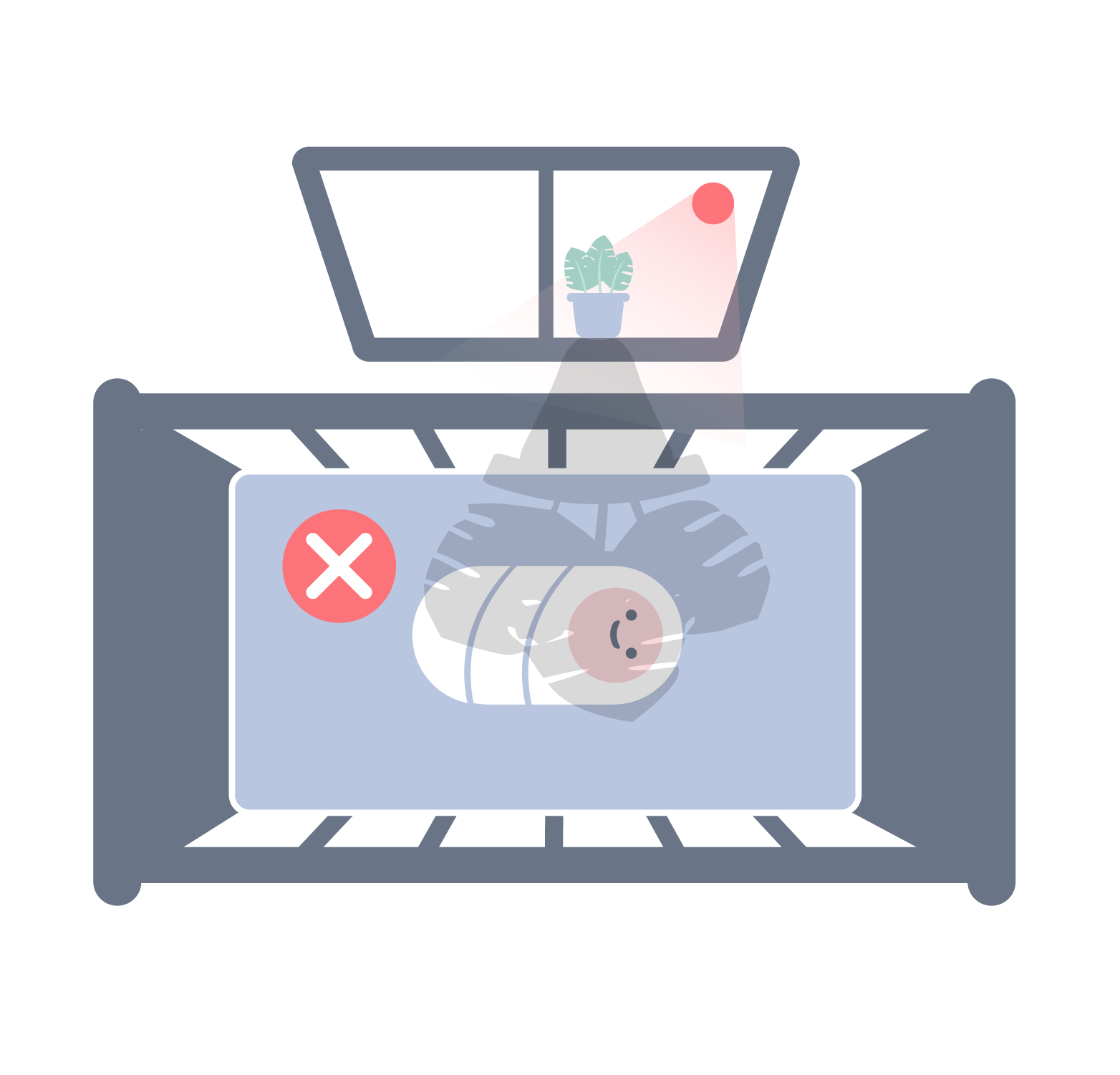 Prevent shadows caused by sunlight in the crib to avoid mis-detection.
These guidelines will help maintain the accuracy of breathing detection and sleep tracking. If the camera is set up too far or too close to your baby, the AI technology may not detect movement effectively.

If you encounter any challenges during setup or have further questions, our customer support team is ready to assist you. We appreciate your commitment to ensuring the best functionality of your Lollipop camera features.