If you are performing a factory reset, please note that only the technical information stored on the camera will be reset. As you do not need to delete the camera from your account, cloud-stored data like photos in the Baby Gallery will remain intact. However we do still recommend you back up your photos and videos first to prevent accidental loss of your precious data.
Make sure the camera is plugged in for more than two minutes to fully boot up before performing the following procedure.
Insert a needle into the small hole under the silicone ring. Press and hold the reset button inside until the camera stops flashing red light. You will need to press for around 5 seconds.
The camera will reboot automatically, and green light will start to flash after the startup is complete. You can then reconnect the camera to your Wi-Fi network in the Lollipop App.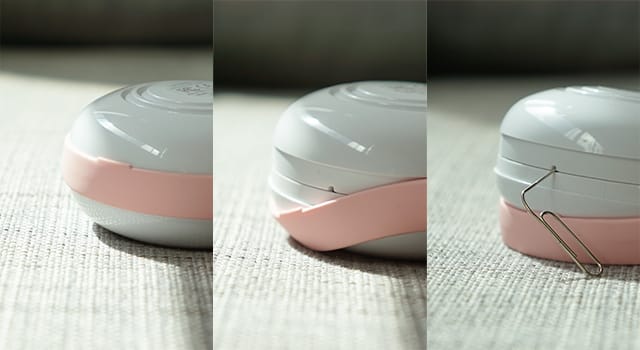 To reconnect to your Wi-Fi network in the Lollipop App, please tap on the Wi-Fi option and follow the instructions in the app.
1. Click the three dots icon on the top right corner of the camera view in your Lollipop App
2. Choose "Camera Settings"
3. Choose "Wi-Fi ", then choose "yes"
The factory reset is completed when the camera successfully reconnects to your Wi-Fi network.
🍭Need more help? Tell us how we can help.
Submit a request and we'll provide further assistance.
Get Lollipop Support >