1. Download the Lollipop App and set up your account
2. Set up Lollipop Baby Camera

Lollipop Baby Camera has a single Wi-Fi/Bluetooth BLE combo chip, which controls the communications in the camera. The Bluetooth 4.0 BLE in the camera is exclusively used during the quick setup and with the Lollipop sensor.
For an Android phone, if the connection fails, reset your cell phone Bluetooth and try again. *Bluetooth will only be required during first-time setup.
Download the Lollipop App and set up your account
1. Download the free Lollipop app from the Apple App Store or Google Play.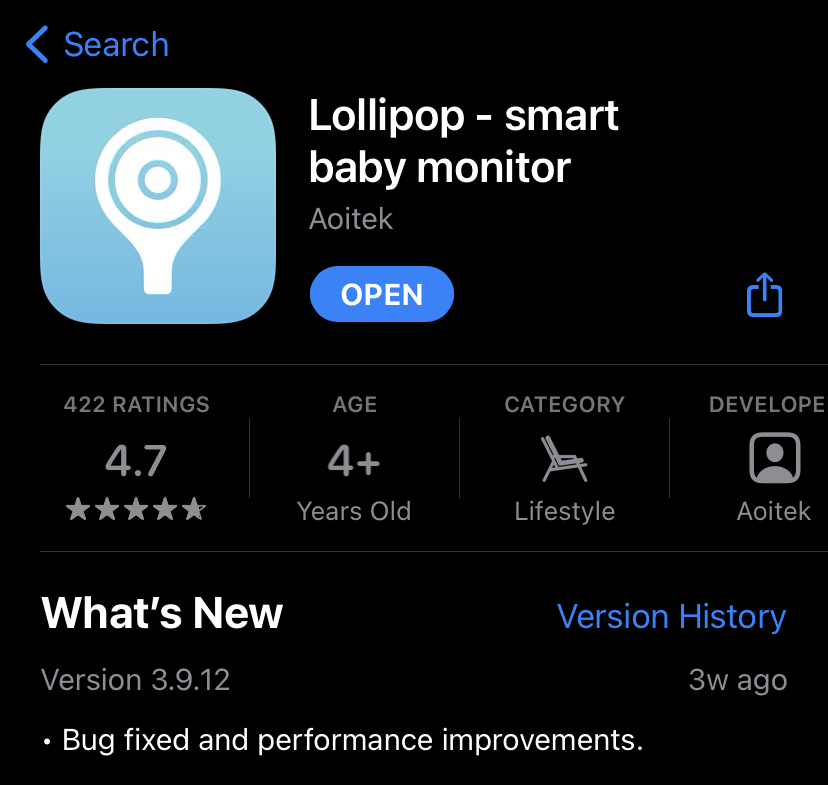 2. Open the app. Then, tap on "Sign Up."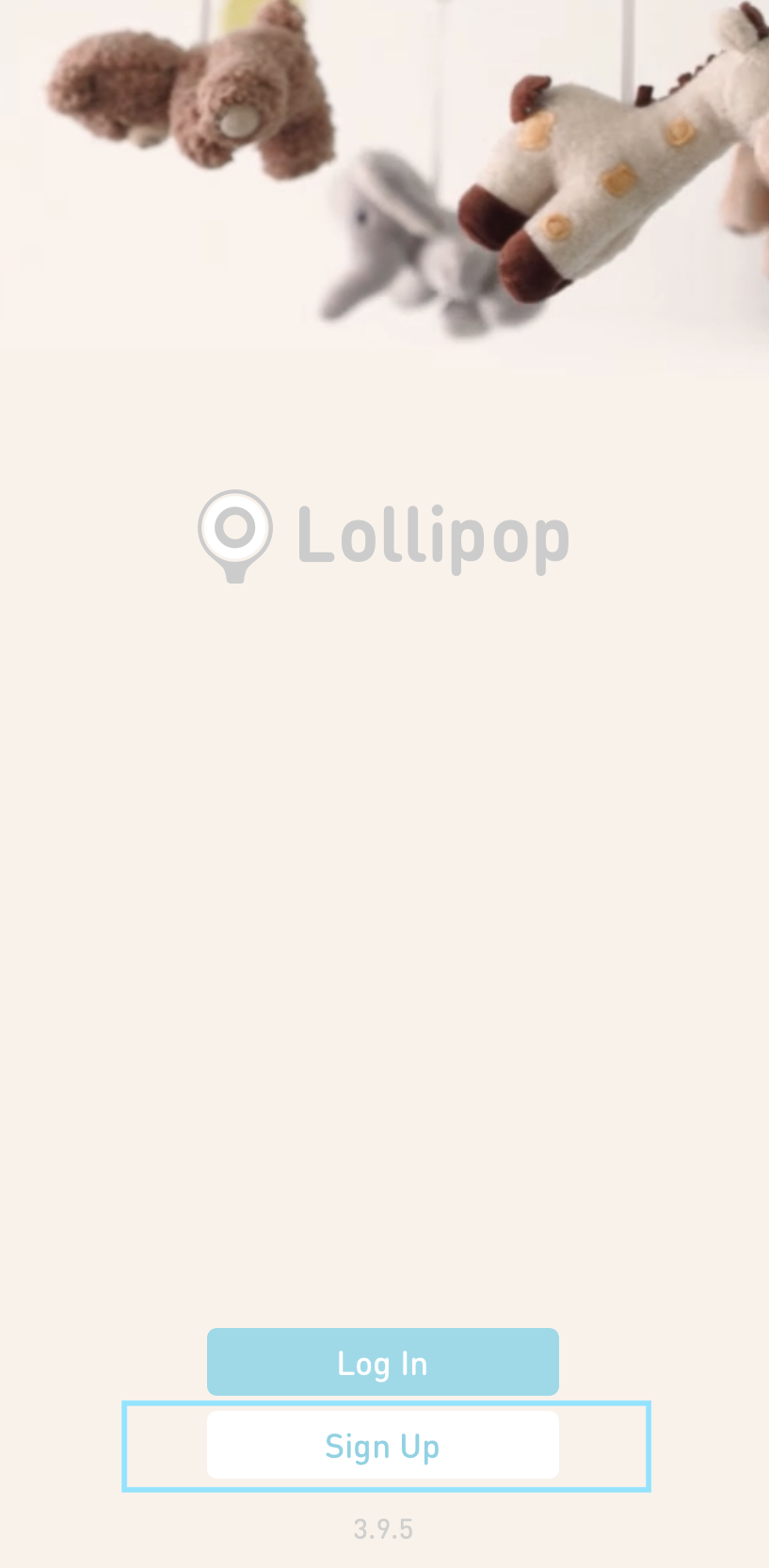 3. Enter your Email address and password.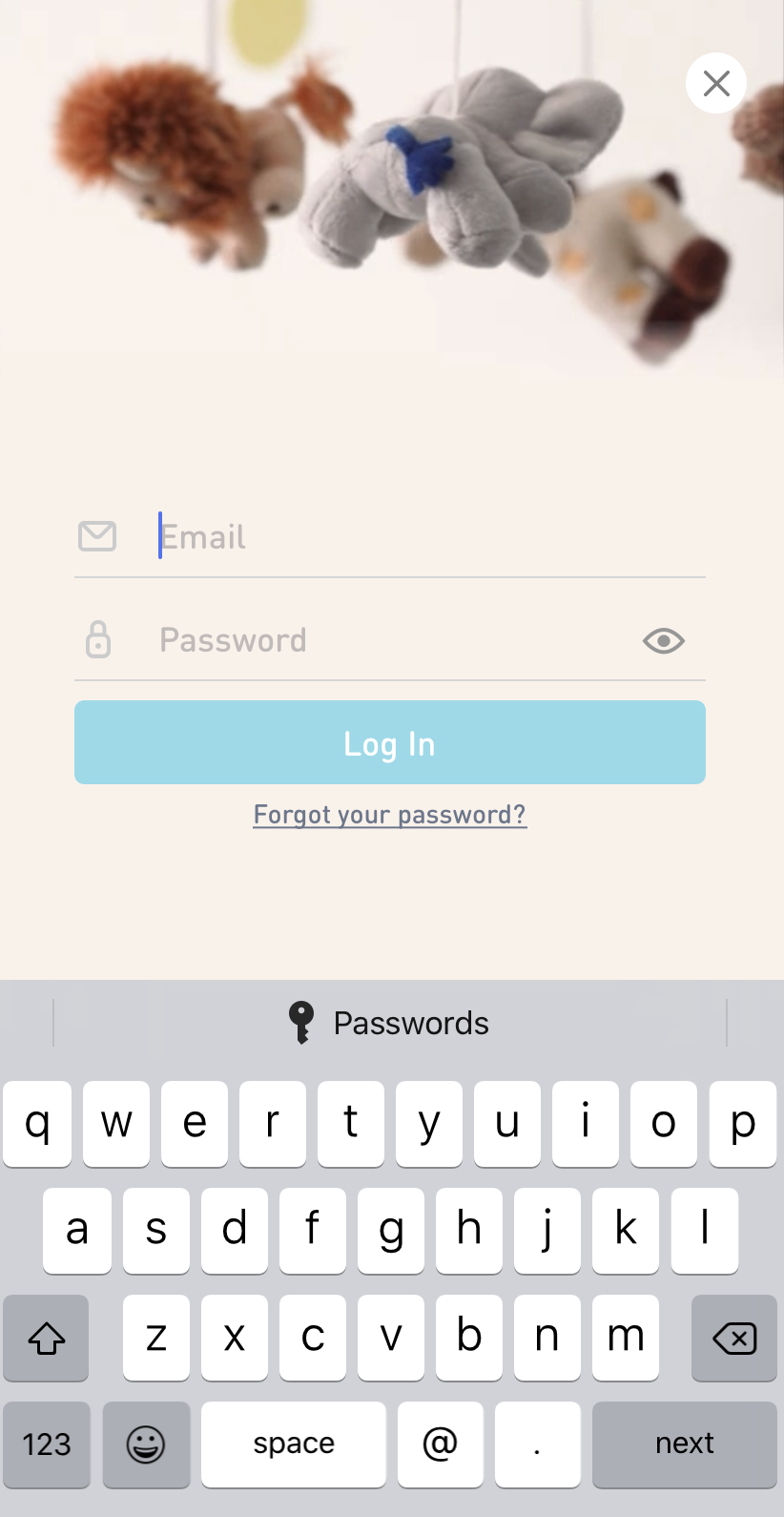 4. Check your email for a Lollipop confirmation email and click "Verify" to confirm.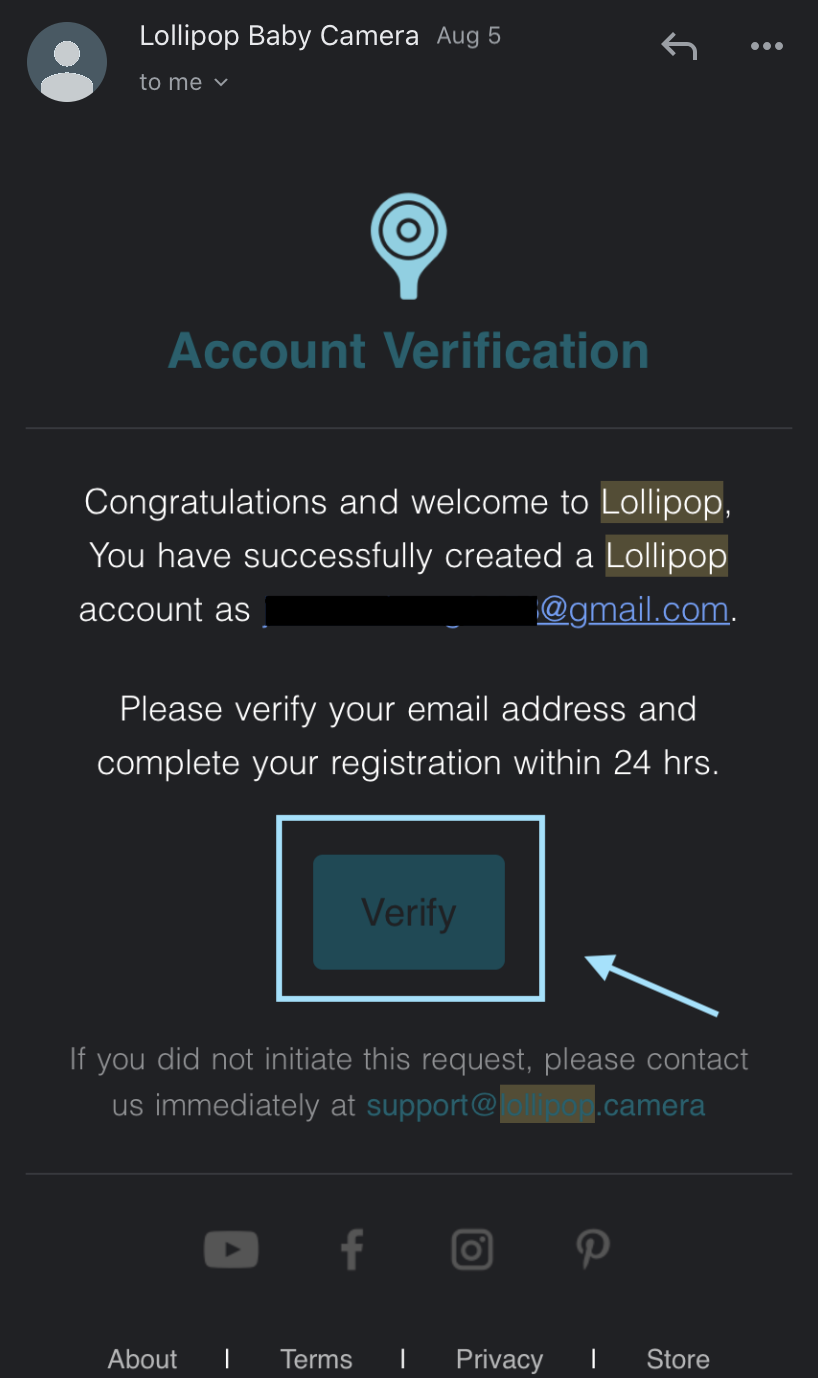 5. If verification is successful, you will receive the following message: "Successfully verified your email."
Note: If verification is not completed within 24 hours, the verification link will become invalid. If it becomes invalid, type your email address again, then press "Resend."
6.
Now you can sign in Lollipop App and start to use Lollipop Baby Camera!
Set up Lollipop Baby Camera
1. After logging in to the Lollipop app, turn on Bluetooth on your phone.
2. Press "
Add a camera
."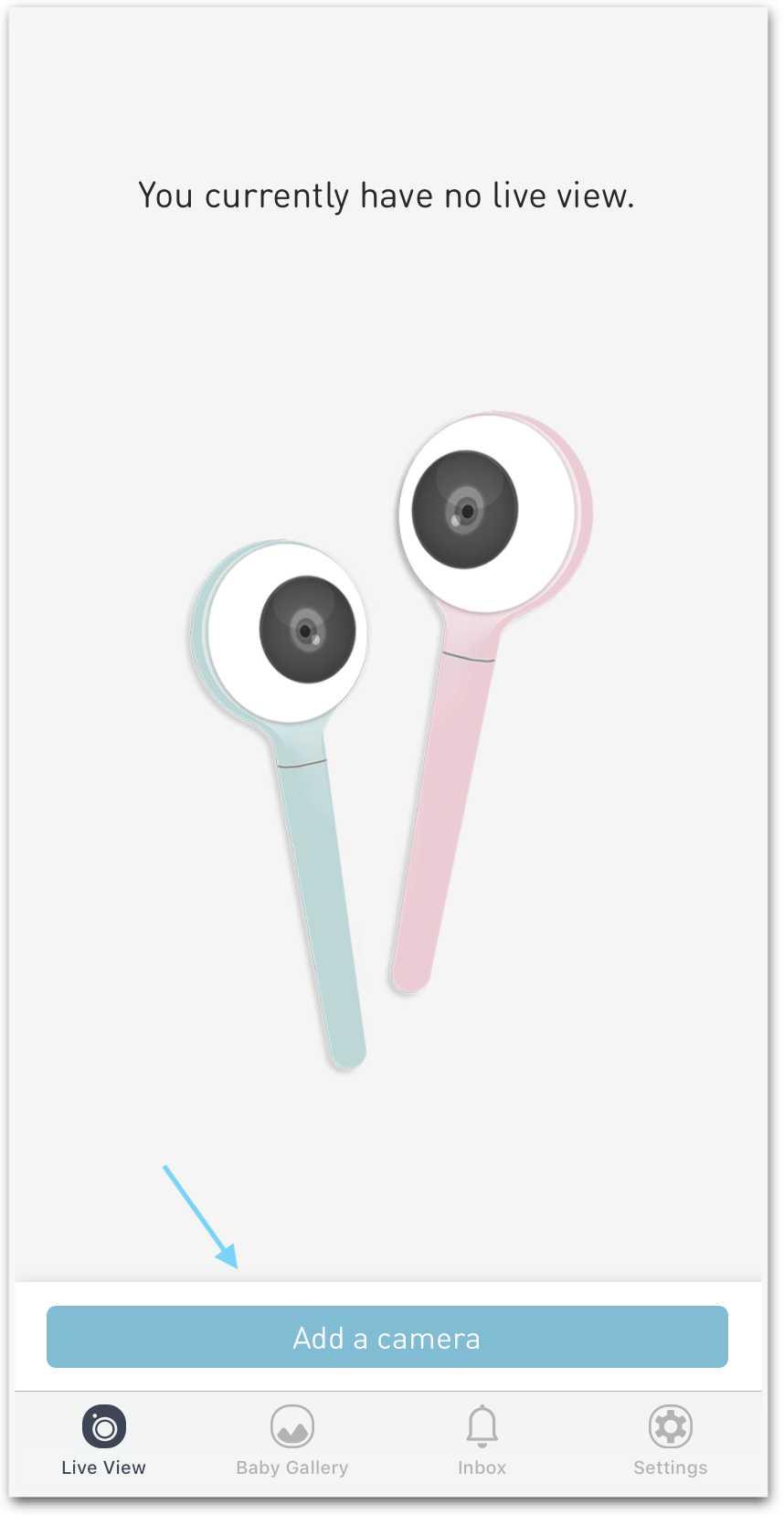 3.
Follow the Camera Setup Guide, and make sure your devices are connected to Wi-Fi.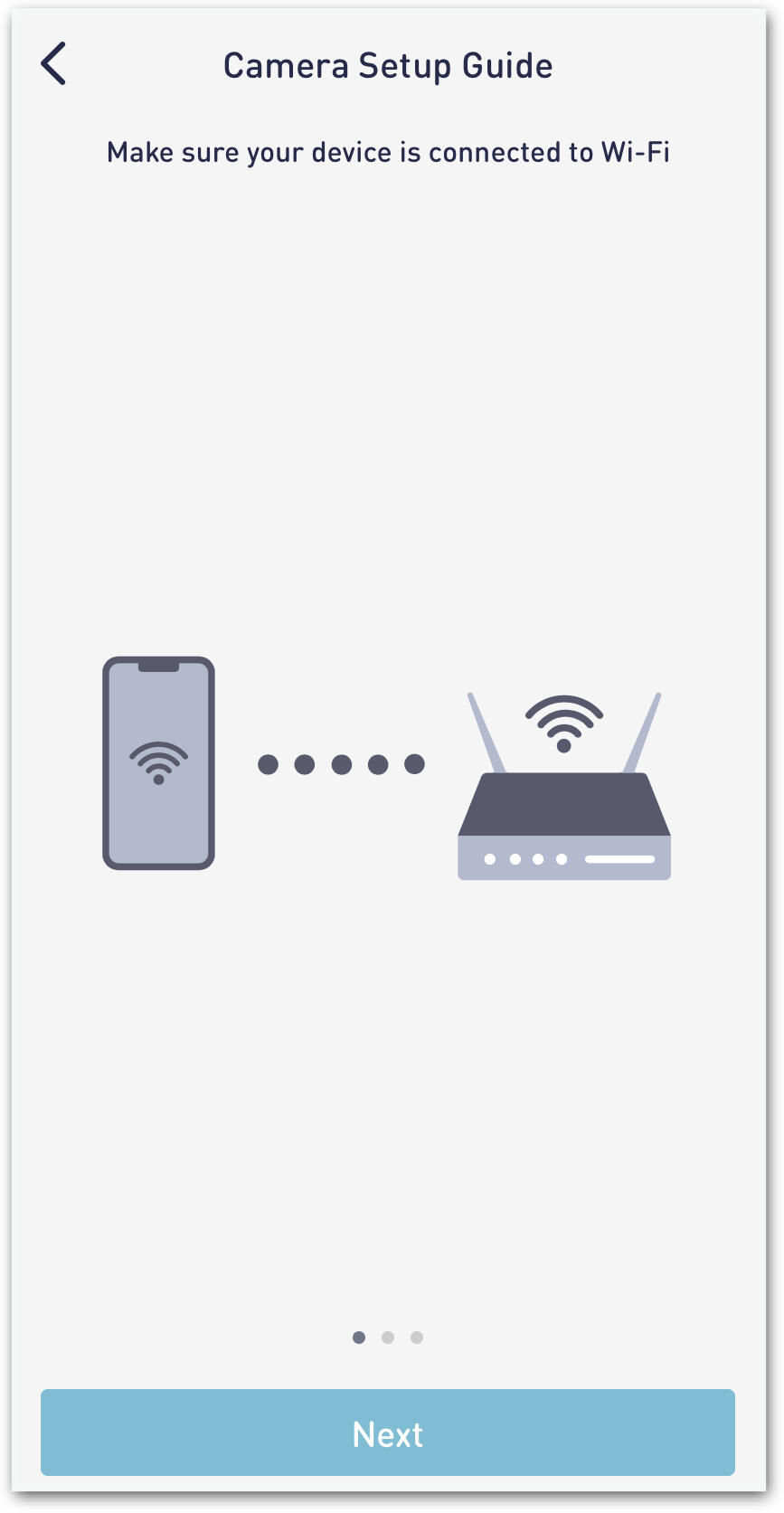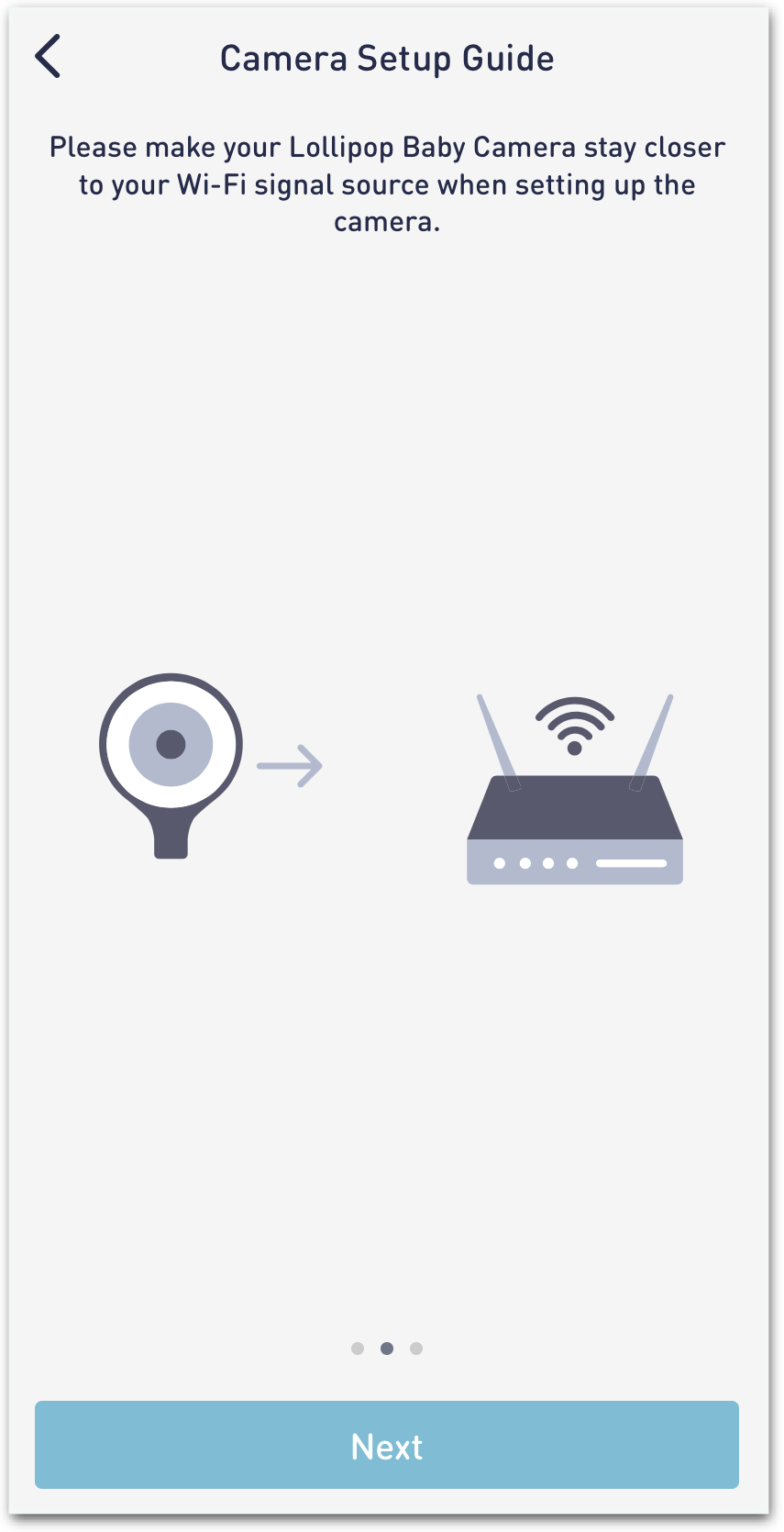 4. Re-plug the Lollipop Baby Camera then click "Get started".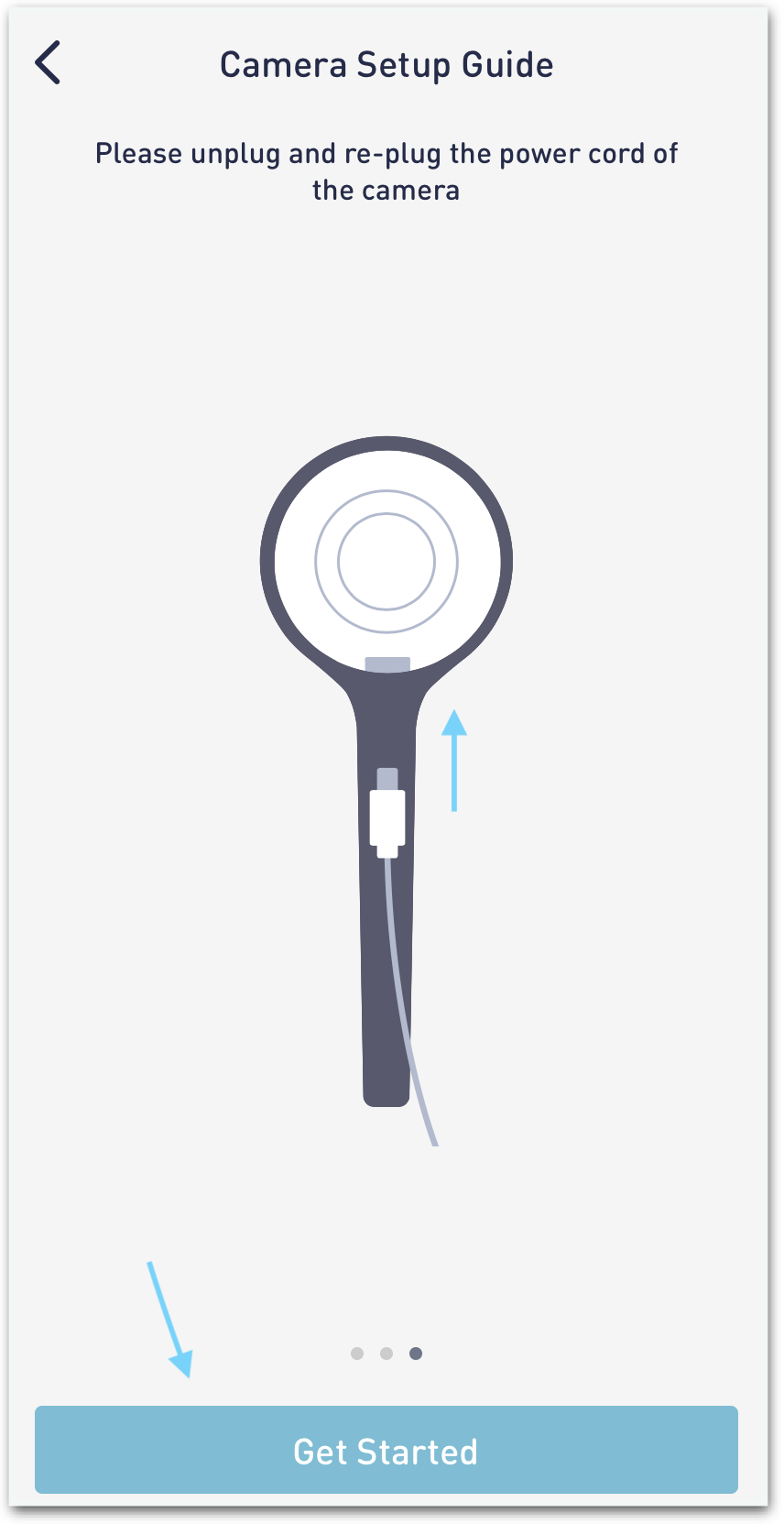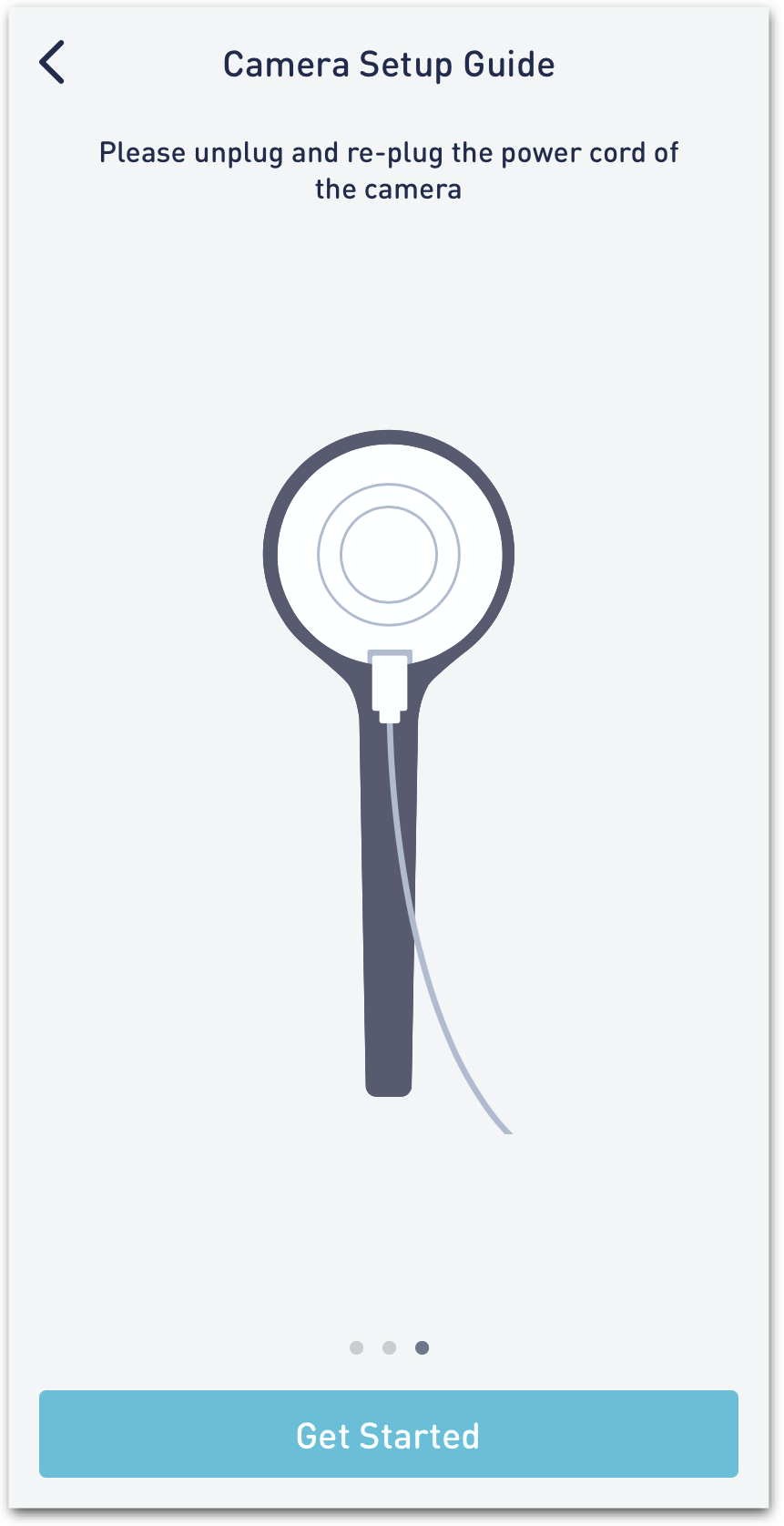 5. Wait for the app to search the camera. This may take anywhere from a few seconds to a couple of minutes. When the app searches the camera successfully, you will hear a click sound to appear on camera.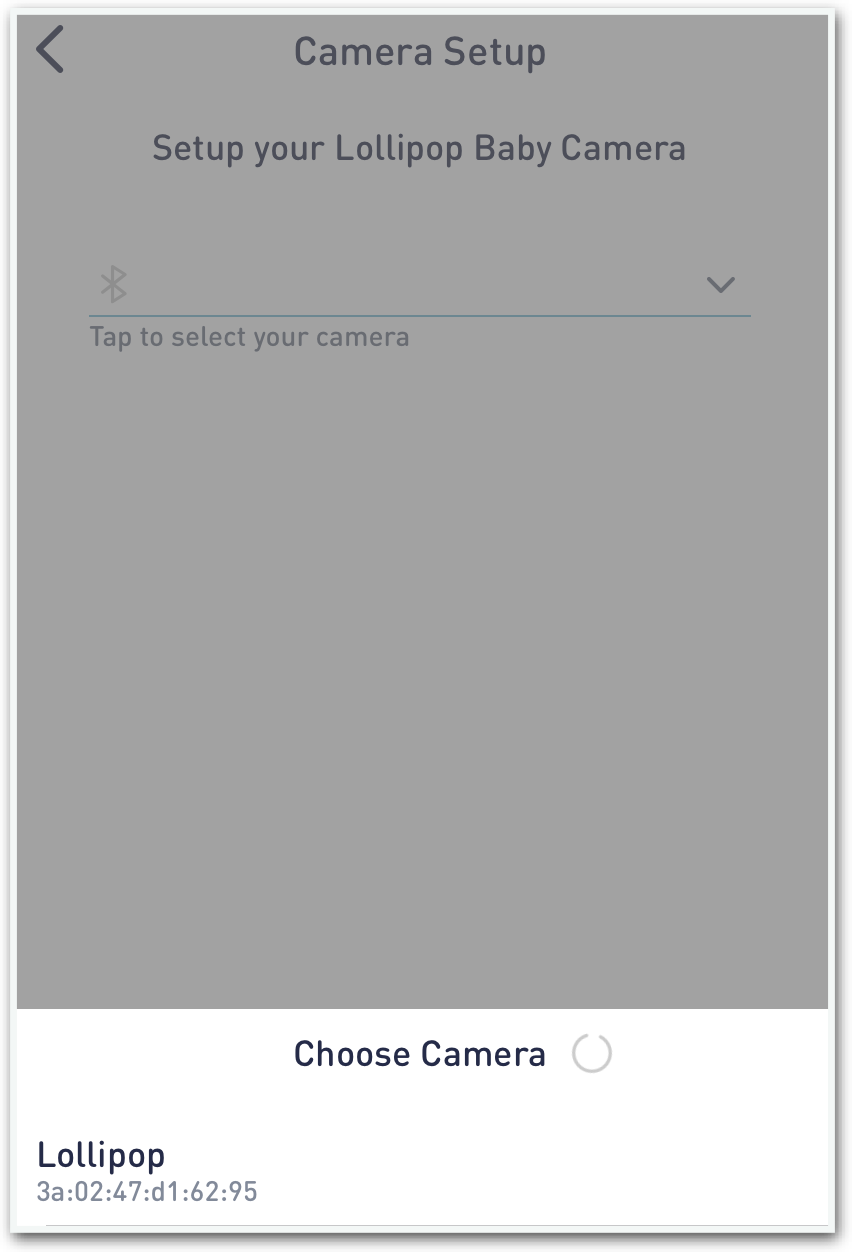 6. Choose the Lollipop Baby Camera and click "Next" to pair with your phone. ( You can later rename the camera.)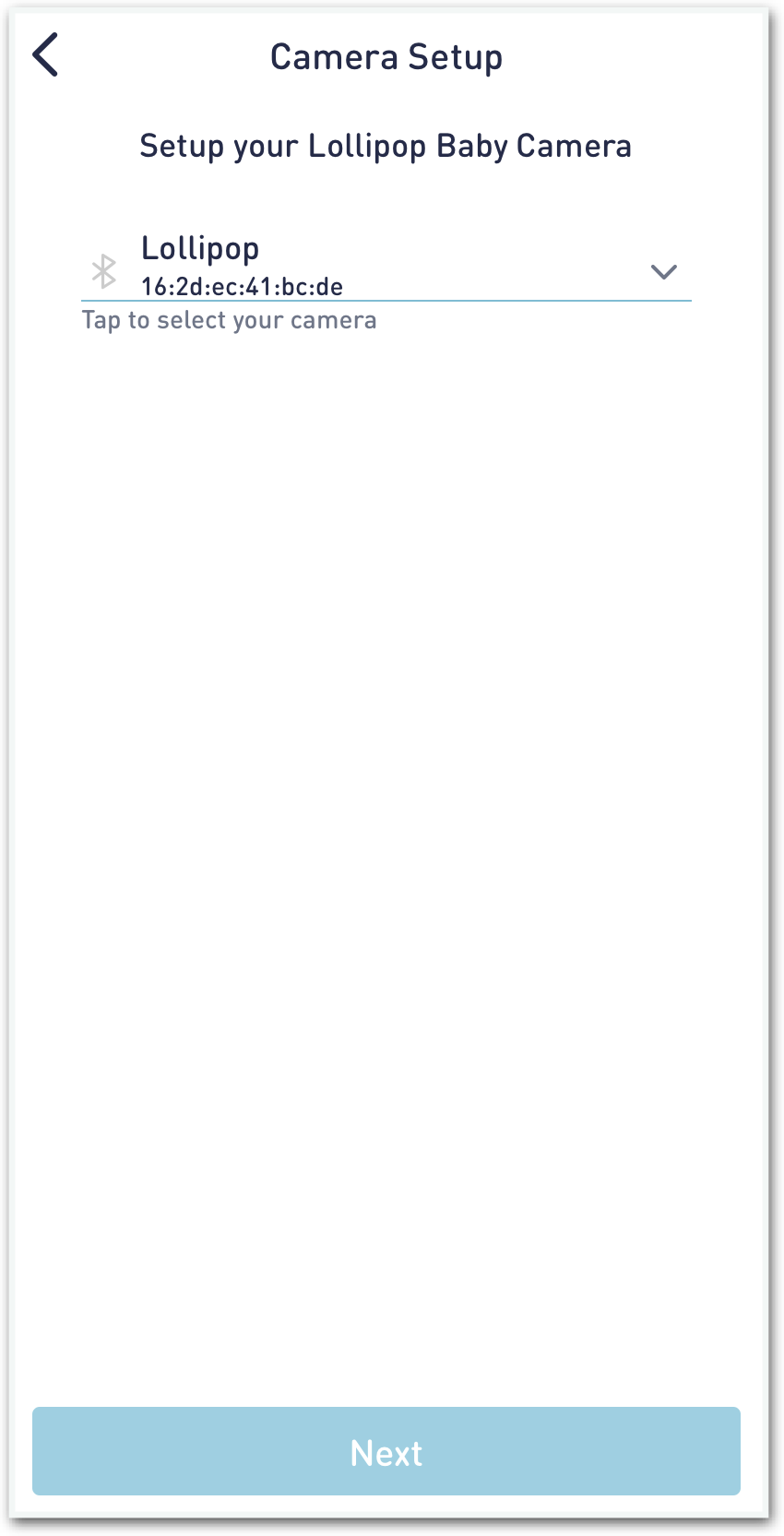 7. After successfully connecting with the camera, choose the Wi-Fi network you'd like to connect to, then enter the Wi-Fi password.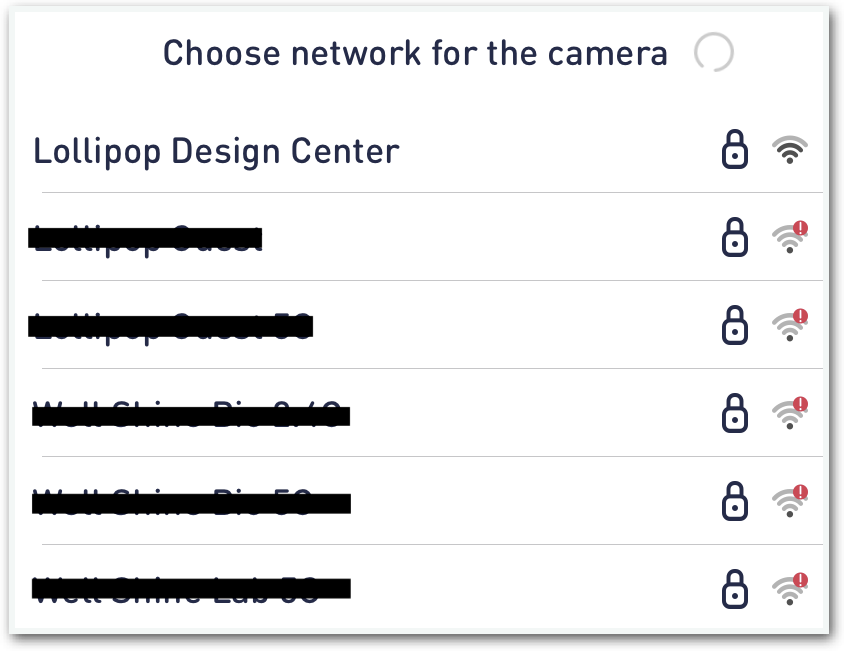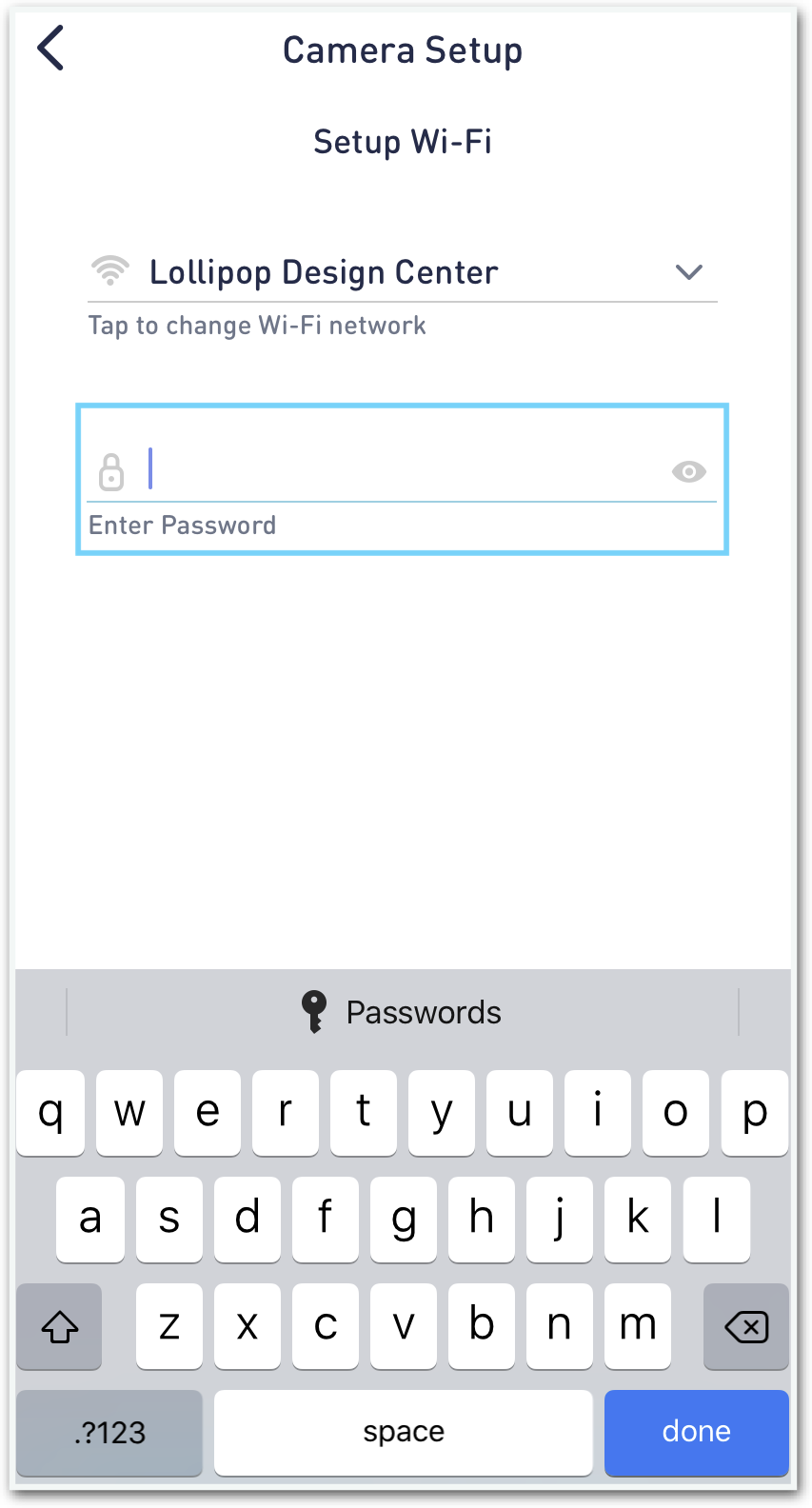 🍭Tips: If the camera is unable to show your preferred wifi network, move the camera closer to the wifi access point. If this works, it means that the signal of the Wi-Fi network is not reaching the previous location.

8. After connecting to Wi-Fi, you can start using the camera!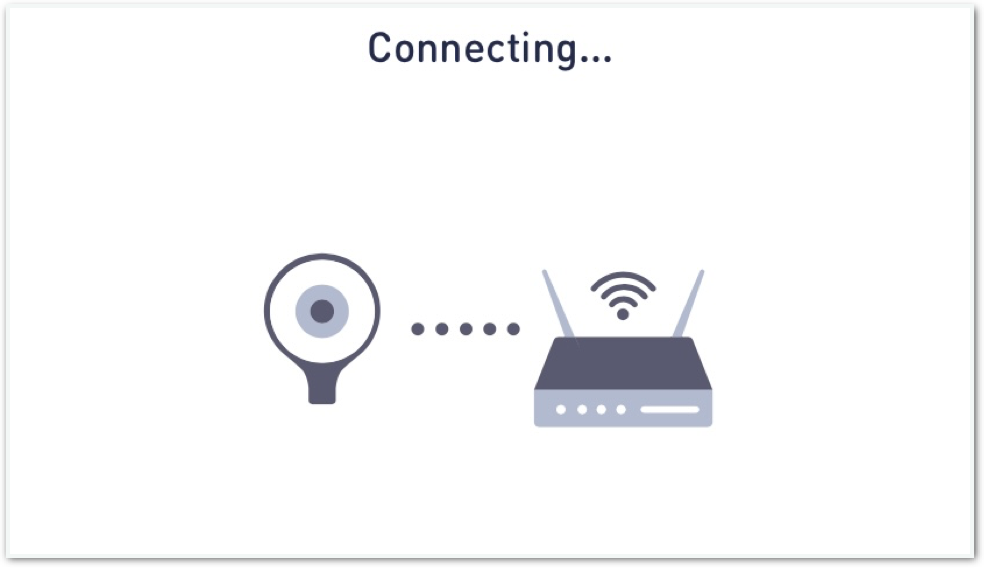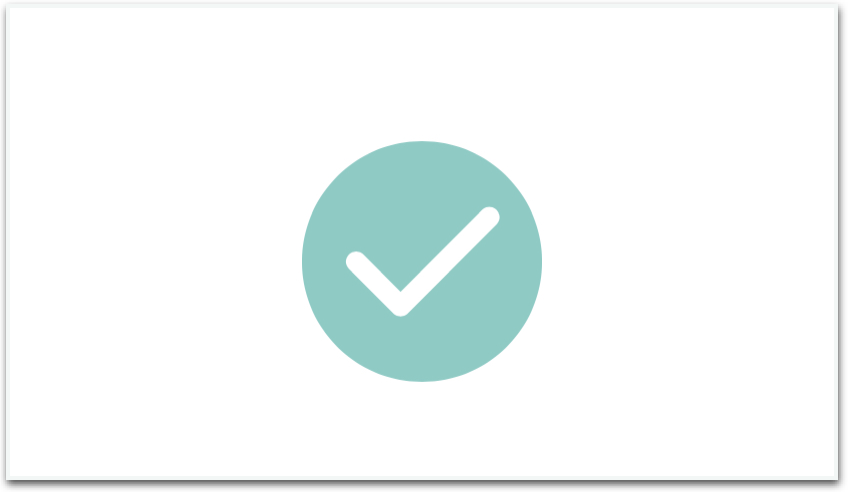 🍭
Video Guide

🍭Need more help? Tell us how we can help.
Submit a request and we'll provide further assistance.
Get Lollipop Support >



What is the Wi-Fi frequency for using Lollipop Baby Camera?
How Do I Install Lollipop Baby Camera With a Silicone Tail and Bond?
How Do I Install Lollipop Baby Camera With the Wall Mount Set?