Invite your family and friends to take a peek at your baby with a link to Lollipop's live camera view. They can catch baby's every precious moment with you.
Family members and friends must

download

the

Lollipop

a

pp on their device and create a new account using a valid email address.
Verify the new account/email address. Click on the verification link sent to the email. (The email verification will be valid for 24 hours). If they request

a

verification email several times, click on the latest link.
Tap the

(∙∙∙)

button

,

which look likes three dots

,

and overlap the video display on the right

.

S

elect Share > Invite Friend to enter their emails and adjust

the

relationship

.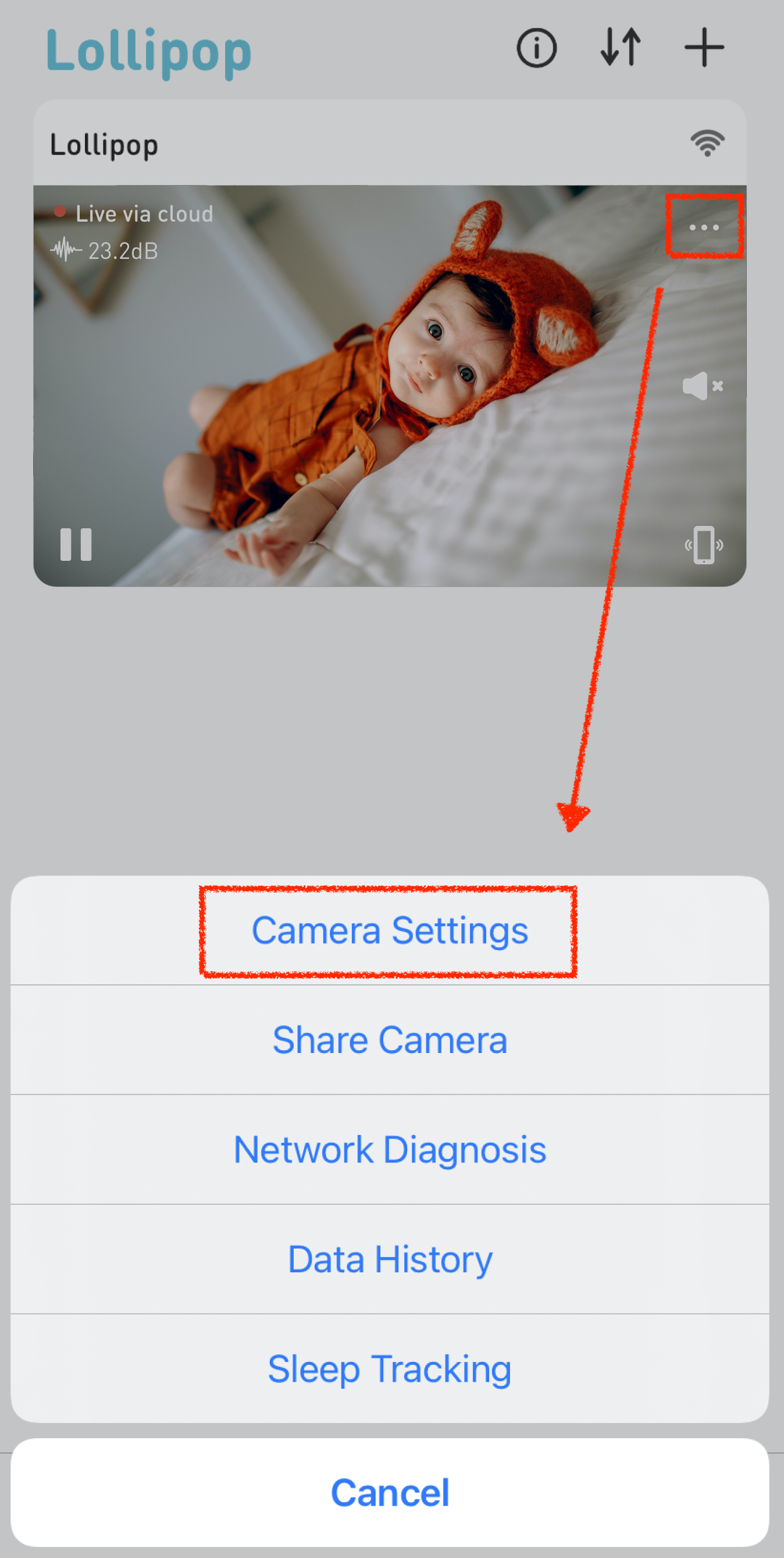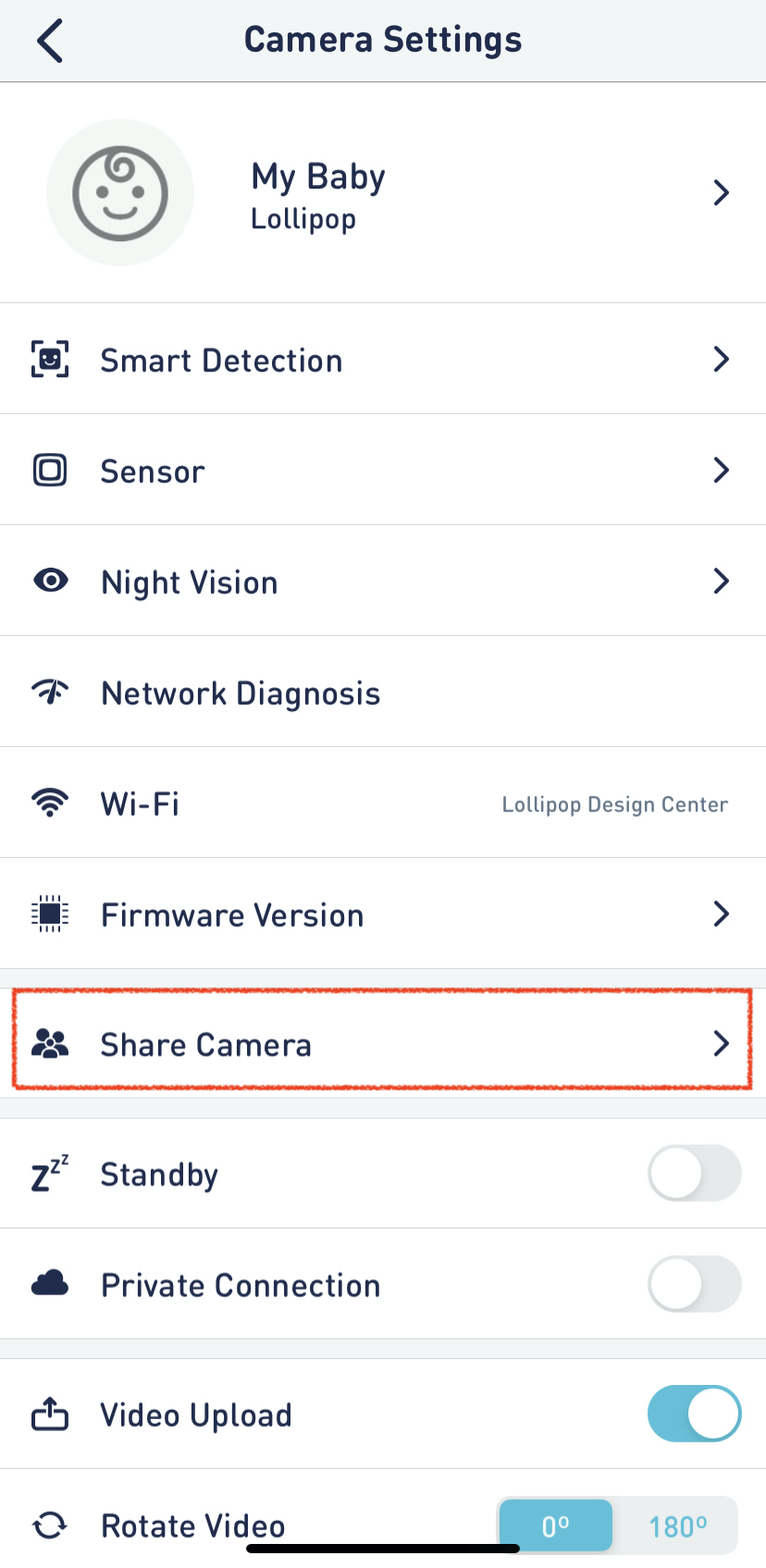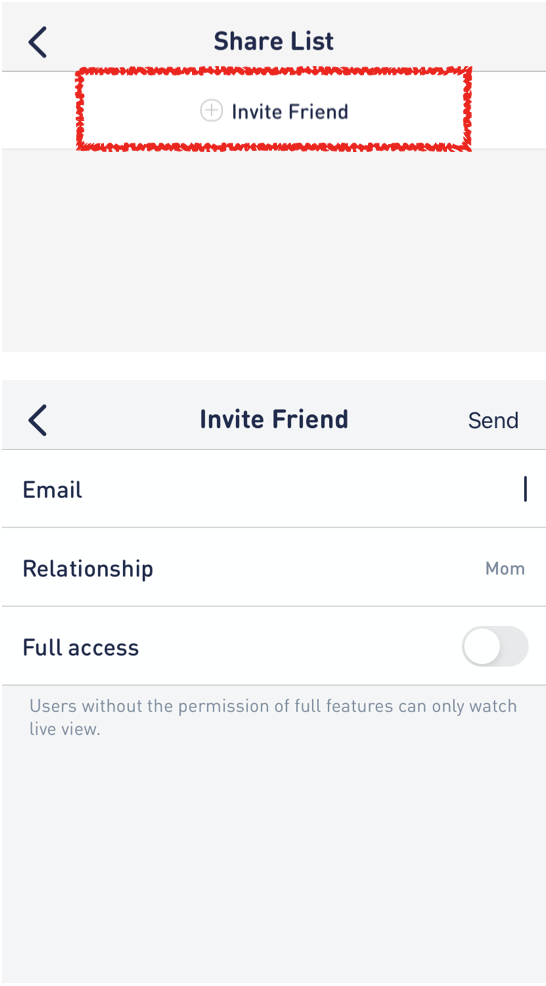 If you turn on full access, the shared account will be able to receive alerts and notifications, or they can modify their own notifications in the setting. The main account can remove their access at any time.
🍭Note: To have better watching experiences and connectivity, the number of shared accounts is better not to exceed 6 accounts.

🍭Need more help? Tell us how we can help.
Submit a request and we'll provide further assistance.
Get Lollipop Support >